Want to send mass messages over LinkedIn? Well, without the use of the LinkedIn automation tool, it is not possible. Although LinkedIn allows you to filter out your connections and send mass messages to at least 50 connections. But if you are planning to reach out to a greater audience, you will require the help of certain tools.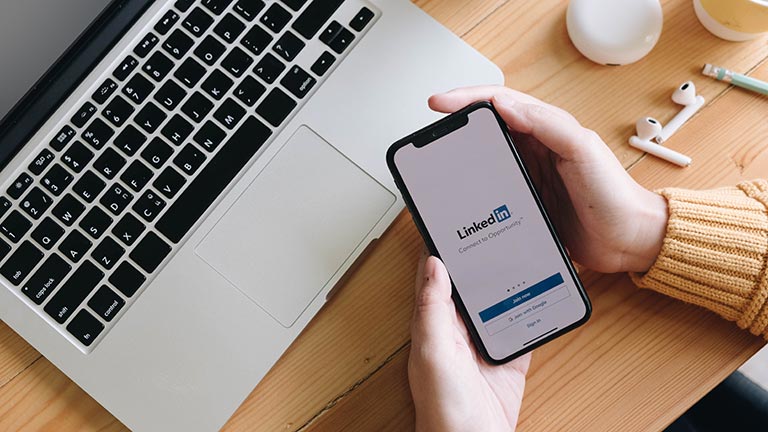 LinkedIn automation tools can provide you with speedy bulk messaging and other advanced features. These software solutions like Dripify and Octopus CRM can effortlessly automate tasks such as sending Thank You messages, Connection requests and making your LinkedIn profile more presentable. 
But if you are still confused and searching for "How to send a mass message on LinkedIn," then keep reading further.
What Is an Automated Message?
Automated messages are scheduled messages that are pre-written and set to be sent automatically at a specific time. You can also filter out contacts and ensure that the messages are sent to only specific people. But how can you perform all these tasks?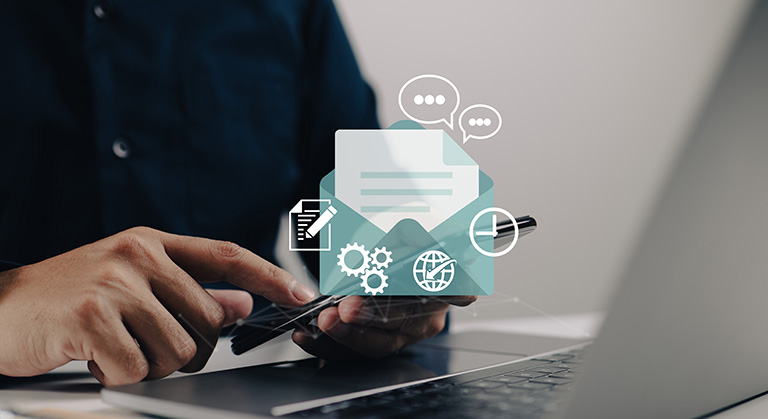 Well, for this, you will require the help of LinkedIn outreach automation tool. With the help of these tools, you can save a lot of time in creating personalized messages. However, if you are afraid that the messages might lack personalization, then don't worry. Automation tools will help you right away. There are many more features that come with automation tools. 
Here are some of them: 
Process of sending messages, connection requests, skill endorsing
It will automatically scan the profile and analyze it
Personalize the profiles as per your intended connections
Keep track of follow-ups and different campaign
Prepare feedback report as per the campaign insights with relevant metrics
But in this article, more focus will be on automated messaging. So let's see further how to send a mass message on LinkedIn and which tools are the best to perform this task:
How Many Messages Can You Send on LinkedIn?
As stated above, one can send Messages to only 50 connections at a time on LinkedIn, so if one wants to expand their list of connections for sending messages, you need to use automation tools. However, there is no set limit for how many messages you can send with the help of automated tools. 
Still, there are some red flags that make your account look spammy. For example, if you are sending messages to more than 100 connections, LinkedIn will detect it as suspicious activity, and as a result, your account will be flagged red! 
Moreover, if you keep messaging different people, again and again, your account will be on the radar. So, it's always better to use automated messaging solutions like Dripify or Octopus CRM to send bulk messages without making your account appear spammy. 
How to Send a Mass Message on LinkedIn Using Octopus CRM
LinkedIn is a perfect space where you can form connections that will help you reach out to your potential customers or partners. After your connection request is accepted, the next thing to do is to send a message. But if you want to send messages to many people simultaneously, you will require an automation tool to do the task.
One such tool that will help you in sending automated messages is Octopus CRM. However, before diving in on how to send a mass message on LinkedIn, let's see what Octopus CRM is:
Octopus CRM
Octopus CRM is an all-in-one automation software designed for marketers, recruiters, and business owners to speed up their LinkedIn lead generation and prospecting processes. This tool has multiple features like:
Automatic endorsement of skills for the 1st level contacts
Automatic Viewing of hundred of LinkedIn profiles in a day
Sending Personalized texts to a large group of people etc. 
If your marketing or sales strategy revolves around sending a connection request, writing a thank you message, and finally texting a sales message then Octopus CRM is the right tool for you.
Now let's see how can you send messages over LinkedIn with and without the usage of 
LinkedIn Outreach Automation
Sending Messages without using an automation tool:
Log in to your LinkedIn account. 
Go to your message section and click on compose a message.
Type the name of the receipts which you want to be on the 1st Level Connection list. Add on the recipient's list and then start sending the messages. 
This is how you can send the messages on LinkedIn to at least 50 people in one go. However, this process is quite hectic and can be time-consuming too. In such a case, you require help from automation tools. 
With the help of third-party apps, you can easily increase the number of recipients for sending messages. Let's see how can you send Messages using a third-party tool named Octopus CRM:
Sending Messages Using Octopus CRM Automation Tool
Sending Messages using automation tools can be risky as LinkedIn is not a fan of third-party tools. But if you choose a tool intelligently, you can save your LinkedIn account from getting restricted and make the most out of it. Here are the steps on how to send a mass message on LinkedIn using Octopus CRM:
First, transfer all your LinkedIn contacts to Octopus CRM. For this, you have to select all the contacts from the My Network page, or you can also search them on the LinkedIn Search Panel. This way, you can filter out the first-level connections.
After importing contacts, you can compose the required Message. You would want to personalize the message for each person. You can do it easily with Octopus CRM's first name, last name, company, and position button. This is one of the most important aspects, as by adding personalization, you will fetch quality leads.
Lastly, you must decide how many contacts you send the message to. Press Launch, and all the users from your list will receive the message. As Octopus CRM will make the messages personalized, you won't have to worry about your account getting banned. To recheck your message, you can go to LinkedIn's Inbox. 
Mass Messages On LinkedIn (Examples)
If you are looking for "how to send messages automatically," you are at the right spot. Below we have shared a few messaging templates that can be used:
Template #1 Building Relationship
Building Strong relationships is the major reason why all professionals are on LinkedIn. So, here is an example of how you can start a conversation with a professional.
Hey Stella, I have a question related to marketing for you.

Do you think that the marketing funnel is something that marketers should talk about often? Or is it just an age-old concept?

Thanks 
Jack

Template #2 Connection request
Sending connection requests is a big task. But initiating the conversation is not at all easy. So here is a template that guides you on how to start the conversation.
Hy Rebecca,

Thank you for accepting my connection request.

I don't think that we have met in person. 

As someone who has been an active user of LinkedIn, I believe that networking and building strong connections are quite important on this platform. So, I just wanted to greet you and check on how you face your obstacles and how we can benefit from this connection. 

Thanks
David 

How Can I Send a Message on LinkedIn in Bulk?
For sending bulk messages on LinkedIn, it is your choice what to choose. You can either go with sending messages without any tools or by using an automation tool. Without using automation tools, you cannot send mass messages on LinkedIn.
You will be only allowed to send messages to 50 connections. By choosing an automation tool, this number increases, and you can easily increase this number to 100. But do remember extending this limit can bring your account under the radar of LinkedIn. 
Frequently Asked Questions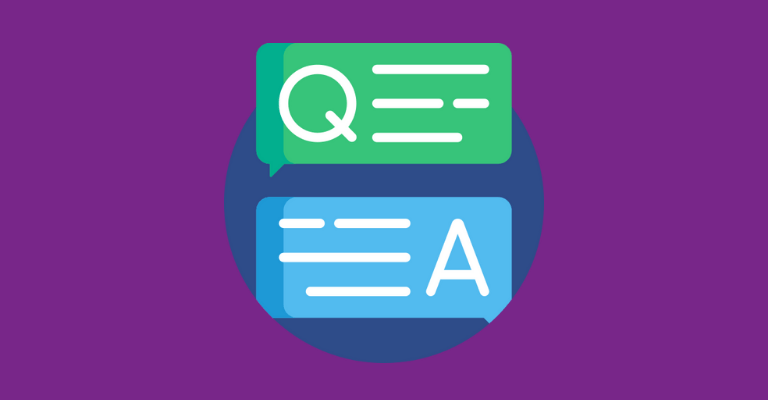 What Can You Automate on LinkedIn?
There are various things that one can automate on LinkedIn. From sending connection requests to prospecting, you can automate almost everything on LinkedIn. Users thinking about how to send a mass message on LinkedIn should try their hands on automated messaging tools.
How Do I Send a System-Generated Message?
Majorly there are two ways to send a system generated messages or automated outreach:
First Way: Go to compose mail option and select your desired prospect. Type your message. Once you are done with writing and proofreading, you can hit the send button.
Second Way:
1. You can also use a manual process to send a message. Search down your prospect, and write a customized message to each individual.
2. Visit their profiles, click the "connect" option, and type in the Message.
How Do I Send a Message to All Members of a LinkedIn Group?
Open your Linkedin Account and go to the top of your homepage. There move the cursor over the Interests column. Next, select the groups and click on the group's name. Then click on the number of members from the top right button. Next, send a message link given under each member's name. Once you are done with writing and proofreading the Message, click on the send button.
How Do I Send a Bulk Message to a LinkedIn Recruiter?
LinkedIn can not help in bulk messaging, but there are various solutions for automated messaging on LinkedIn that have made bulk messaging an easy task. Such solutions include Exandi, Dripify, Octopus, etc.
Takeaway
You must have understood "How do you automate messages." Sending a mass message on LinkedIn is an extremely effective way to engage with your prospects. Even software solutions like – Octopus CRM and Dripify help save you a lot of time and effort while bringing out the best outcome for your business. However, before starting with any of the automation tools, it's recommended to consider the guide shared above.