Have you ever considered trying free premium WordPress themes and plugins? We are not talking about the free themes that WordPress and many developers offer online, but premium themes that offer support, security and awesome functionality. Examples of such premium themes are Divi 2.0 (Elegant Themes) and Genesis (StudioPress).
You get more options, more customization, more functionality, more power and a greater ability to make the best of your blog by using premium WordPress themes and plugins, just as you do with premium themes. You have a problem? Pick up the phone! Not so with most free themes. So why should anybody give such premium themes away free?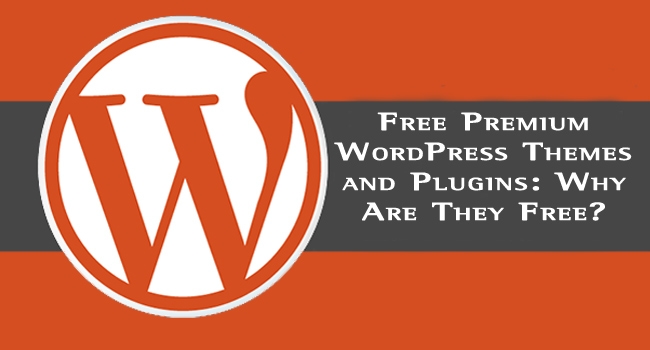 Premium plugins are the same. Plugins such as Code Canyon's Essential Grid and Elegant's Page Builder are well worth the money you pay for them, so having purchased them why give them away to others free of charge?
Sure, there are heaps of genuinely free themes that look fantastic, but you will generally not get the support. Even the free themes offered by WordPress itself rely on a forum to solve any problems you have. Have you ever tried that? If you don't get an answer within a few minutes, your problem is hidden amongst the hundreds of others that follow.
So, if we agree that premium WordPress themes and plugins are useful to many professional bloggers, commercial businesses and internet marketers, why should anybody buy a $69+ theme and then give a copy away free? They are not being kind hearted – they are breaking the law! So there must be something in it for them!
You can find free stuff all over the net these days with torrent systems, P2P file-sharing sites, free downloads and bonuses for purchasing other items. Many people are downloading them without thinking why. Why am I being given this expensive theme or plugin free?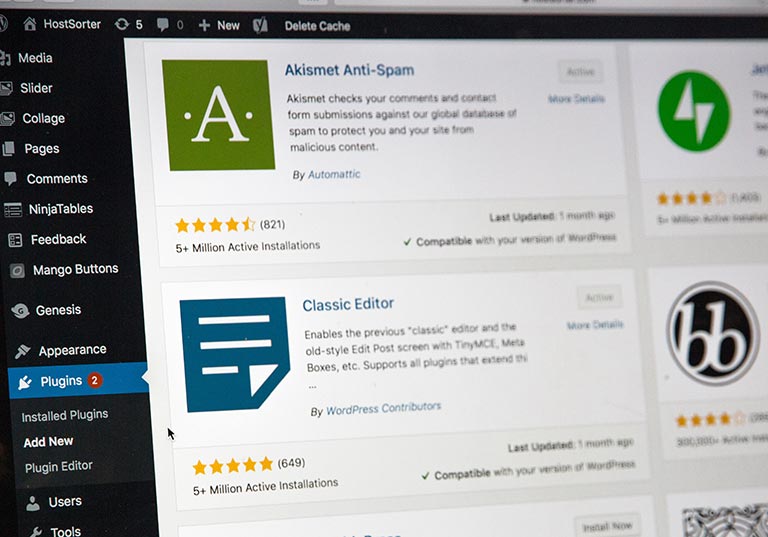 Have you ever heard of a free lunch? When anything that usually costs money is being offered to you free, yours ears should prick up and you should immediately become suspicious. Here is why.
Problems Associated With Free Software
After downloading free software that would normally incur a charge, many people find various things happening to their computers, laptops, iPads or even their iPhones. Even if you have a good security system such as Norton loaded, you can still experience one or several of these invasions:
Advertising popups appearing on your screen.
Hijacking of your default search engine on your browser – it can change to Ask or some other search engine. No matter what you do, you cannot revert to your preferred default search engine.
Alterations made to your browser's configuration file.
Advertising scripts being uploaded to your programs list. These can activate at any time to display adverts on your screen.
Hidden links in the free version's coding.
Hidden footer links.
Hidden codes to pass on your traffic to them. You know nothing about this until you see your own traffic dropping off.
Codes that give other web pages a share of your PageRank.
The list goes on…
So where do you commonly find these free downloads that can do so much damage? Here are some common sources:
Torrents
Other forms of peer-to-peer (P2P) file sharing services
Websites offering free software.
Facebook and Twitter
You might find the idea of getting paid themes and plugins for free attractive. However, the ultimate price you might pay can be many, many times higher than the dollar price of the software. It can cost you not only in lost traffic, but also visitors leaving immediately due to the ads they keep seeing, and significant loss in income. Unfortunately, it is not easy to persuade people back to your blog once they have left.
The Solution
The solution is prevention. Do not download free themes other than from the developer's website. Never download themes or plugins that normally have a price attached without checking with the originator/developer that this is authorized. Those that attach malware to free themes do not ask for permission!
There is nothing wrong with downloading free premium WordPress themes and plugins if they are offered for trial or as a special offer from the developer's website. There are thousands of free themes legally available online, but if you are offered a premium theme or a premium plugin for free, or at a silly low price, check who is selling it first. If it is not the developing company then ignore it. Why risk your entire site for the sake of a few dollars?