I rely on my email for work messages and important matters. Who doesn't nowadays? But my Hotmail account has been glitching and for some reason, I haven't been receiving any emails.
Of course, I'd like a not-so-busy inbox, but it becomes concerning when it doesn't have any activity at all. So why does this even happen and what should you and I do about this Hotmail not receiving emails issue? Let me share the details!
Why Is Hotmail Not Receiving Emails?
If Hotmail is not receiving emails, there could be various reasons for it:
If users are still using the old Hotmail app, they won't receive any emails. It is because Hotmail is discontinued by Microsoft and switched to Outlook.
One possibility is that your account has been hacked and the hacker has changed your email forwarding settings.
Another reason could be that you have a filter set up that is accidentally blocking all of your incoming emails.
It's also possible that your account is over its storage limit and can't receive any more emails until you delete some of the messages that are already in there.
There could be an issue with the server that Hotmail is using. If this is the case, you will need to wait until it is fixed before you will start receiving emails again.
Sometimes an outdated browser or mail app update can also restrict you from receiving the emails.
Network issues are also a possibility. If your internet connection is not working properly, you will not be able to receive any emails.
How to Fix Outlook or Hotmail Not Receiving Emails Issue?
Now that we have gone over some of the reasons why you might not be receiving emails in your Hotmail account, it's time to talk about how to fix the problem.
Here are some straightforward methods that will help you get your Hotmail account up and running again.
1. Upgrade From Hotmail to Outlook
Microsoft discontinued Hotmail a long time ago, and Outlook is now a contemporary email service. The majority of the people who had the problem reported that upgrading to outlook fixed it. So, ditch the Hotmail app and upgrade to Outlook using your Hotmail credentials.
Upgrading from Hotmail to Outlook is easy. Here's what you need to do:
Navigate to https://outlook.com.
Log-in in with your existing Hotmail account (@hotmail.com, @msn.com, @live.com, etc).
2. Examine the Browser
If your browser is unable to receive fresh emails from Hotmail, try logging in with another browser. Now see whether there are any new emails in your inbox. If you are able to locate the new emails, you have to perform some actions on your regular browser:
Delete all cookies and cache data from your web browser.
Make sure your browser plugins are up to date.
Also, be sure you update your browser.
If the browser is still unable to load new emails after doing so, you can factory reset it and then reload the account to resolve the Hotmail not receiving emails issue.
3. Look through your Junk Email Folder
Look in the garbage folder if Hotmail is not receiving emails in the inbox folder. Please update these junk mail settings if you discover new emails in the junk folder:
Use the Outlook website to log in to your Hotmail account.
Click on the Settings icon at the top-right and select View all Outlook settings.
From the left menu, click on the Junk email option.
To remove all domains from the garbage list, click the Delete button and then click Save.
After you've changed the Junk settings, go to the Junk box and drag fresh emails into the inbox.
4. Examine your Email Rules (Email Filters)
Hotmail/outlook allows you to set Rules for receiving emails in your inbox. If you're having trouble receiving emails in your Hotmail inbox, review the email filters/rules you have set:
Return to the View all Outlook settings section of your Outlook.
Select Rules from the left pane.
Click on the edit button if you want to edit the rule or else click on the delete icon to remove the rules.
Now press the Save button.
5. Take a Peek at the Server's Status
Users may occasionally experience issues with their Hotmail account not receiving emails due to server outages. When there is a lot of email traffic on the outlook servers or some upgrades are in the works. If you make any changes to your email accounts, it may take some time to reply and will not function properly because of an Outlook error. If the server is down, you should also check the Hotmail server status. You should wait till it is fully operational.
6. Disable Email Forwarding
Because of the forwarding issue, Hotmail subscribers may not get the emails. It's possible that you've allowed the forwarding to happen by accident. Use these points to deactivate it:
Again go to the View all Outlook settings section of your Outlook.
Switch to the Forwarding tab on the left pane.
You will be asked to re-enter your password. Click the sign-in button after entering your Outlook/Hotmail password.
Erase any email addresses that appear in the forwarding list.
Why Is Hotmail Not Receiving Emails With Attachments?
If you are unable to receive emails with attachments on Hotmail, please change follow these tips:
Delete the Trash Files: Select all emails from the rubbish folder. To get rid of them, use the trash button.
Attachment isn't of the Allowed Extension: It might be a bad extension that isn't reinforced by Microsoft Outlook and promotes suspicious behavior.
The File Size is too Large: The mail size exceeds the limit set by Outlook Live Main, thus you should request that the sender send a letter with a reduced attachment size.
Email Rules Must be Restricted: look for any rule for attachments in Outlook Hotmail. Please disable the rule in your mail settings. To correct this, go to the outlook settings. Now choose the rules. Delete the email rule if it causes hindrance in the file attachment.
Fix Can't Receive Hotmail Emails Using the Windows Mail and Outlook App
If your Hotmail account not receiving emails using the Windows Mail or Outlook app, follow these instructions:
Check your Internet Connection: You may look at your system's WAN (internet) connection. Perhaps your program isn't able to connect to the internet. That is why you are not receiving the emails.
Restrict Security Programs: Occasionally; because of security programs, the apps are unable to retrieve emails from the Outlook account. You can temporarily turn off the computer security programs, such as firewall and antivirus, then start email sending/receiving.
Verify the Server's Settings: You should also double-check if the Hotmail IMAP/pop 3 server settings are correct. The following data should match:

IMAP server name- imap.outlook.com
Port- 993
Authentication type – SSL
POP3 server name- pop.outlook.com
Port no – 995
Authentication type- SSL
SMTP server name- smtp.outlook.com
port no- 465 or 25
Authentication type- optional
Frequently Asked Questions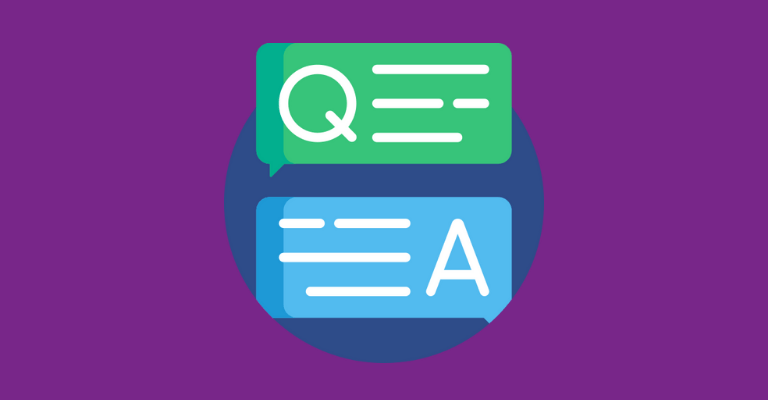 Why I Can't Receive Emails on the Hotmail Account?
There could be a few reasons why you're not receiving emails on your Hotmail account. The most common reason is that the email settings are not correct. You can check your email settings by going to the Settings page and reviewing settings like Blocklist, Forwarding, and more. Another possibility is that your ISP is blocking Hotmail's IP address. If this is the case, you'll need to contact your ISP and ask them to unblock Hotmail's IP address. Lastly, it's possible that there is an issue with the Hotmail servers. You can check the status of the Hotmail servers by visiting the Service Status page.
How Do I Fix the Outlook or Hotmail Not Receiving Emails Problem on Any Browser?
There are a few steps you can take to fix this problem. First, check your email settings and make sure they are correct. If the settings are not the issue, try clearing your browser's cache and cookies. If that doesn't work, try using a different browser.
Why My Hotmail Account Is Not Receiving Emails With Attachments?
There are a few possible reasons for this problem. One possibility is that the attachment is too large. Hotmail has a limit of 25 MB for attachments. Another possibility is that the attachment is corrupted. If this is the case, you'll need to download the attachment again.
Summing Up
If you're experiencing problems with your Hotmail not receiving emails, don't worry – we have easy steps to help you fix the issue. We recommend following these troubleshooting tips one by one until you've fixed the problem. If you still can't seem to get your email account working properly, please reach out to the Microsoft support center for additional support.