The Xbox console is one of the most popular consoles, and as a gamer myself, it always excites me to play some Xbox games. But when I first got my Xbox, I stumbled across microsoft.com/link, apparently a way to sign in to an Xbox account.
Well, I'll walk you through how I logged into my Xbox using https://www.microsoft.com/link. Besides that, I'll help you with the procedure of recovering Microsoft account passwords and how to fix problems associated with signing into your Xbox.
Let's cut to the chase and learn more about the https //www.microsoft.com/link code.
Why Do You Need https //www.microsoft.com/link for Xbox?
In case you want to sign into your Xbox account, you'll have to input your password and email address. However, if you've lost your Xbox account password, you can continue to sign in with a different device. But because you'll need to re-enter them later, you'll have to keep your Microsoft account login details in mind.
So, you will receive a special alphanumeric code from your Xbox device that you must enter at https://www.microsoft.com/link. You can use this sign-in method in addition to Xbox to access other Microsoft-supported devices and applications, like Microsoft Surface.
How to Sign In to Xbox Using the Https /www.microsoft.com/link Code?
Before you proceed with anything else, try entering the last password you recall for your Xbox account. This will log in you into your account without requiring you to input a verification code.
However, if you just remember your Microsoft account, follow the procedures below:
To begin with, open your Xbox console and hit the Xbox button on your controller.
Then, navigate to Settings, Profile & system, and click Add New.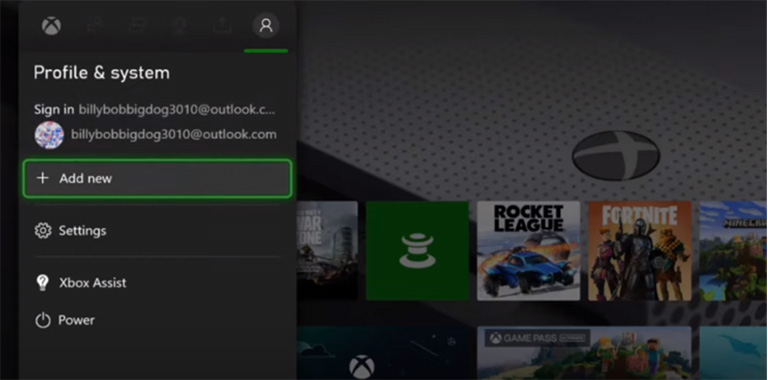 Select Use another device in the new window.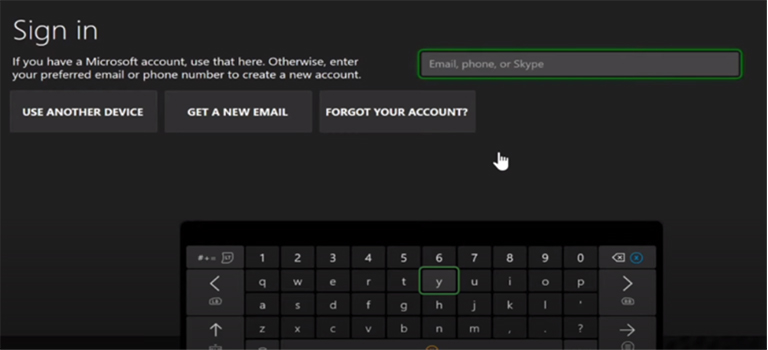 Your display will then show an alphanumeric code. You may either photograph this code or simply leave the display open.
Open a browser on a different device and type in this URL.
Next, type the code into the field and click the Enter button.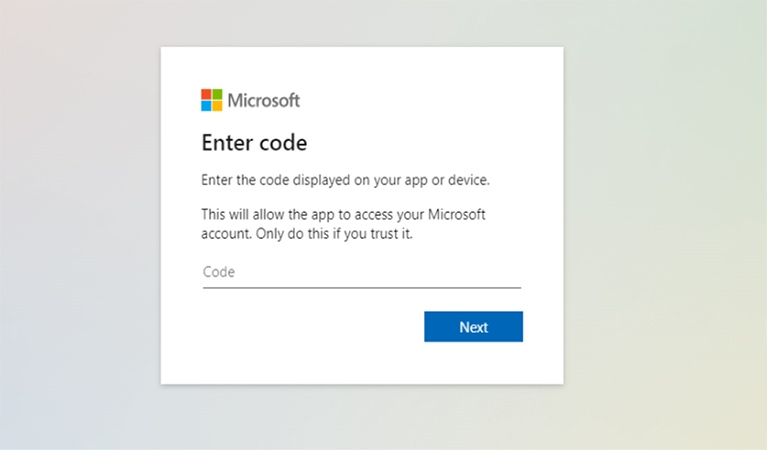 Enter your Microsoft email address and click Next. You can also use the phone number or Skype ID associated with your account as an alternative method of authentication.
Enter the password for your account and click Sign in to log in to your account.
You'll be prompted in the new window to decide whether or not to keep your Microsoft account sign-in. In the event that your device is known to be safe, select "Yes".
You'll receive a notification letting you know that you've successfully signed into Xbox. You can verify this by returning to your Xbox.
How to Set Up a New Microsoft Account on Your Xbox?
You can set up a new Microsoft account in your Xbox console if you cannot retrieve the Microsoft account. Remember that only Xbox One and Xbox Series X|S models will support this.
To set up a new Microsoft account onto your Xbox system, follow these steps:
Open the Xbox console and press the Xbox button to get the instructions.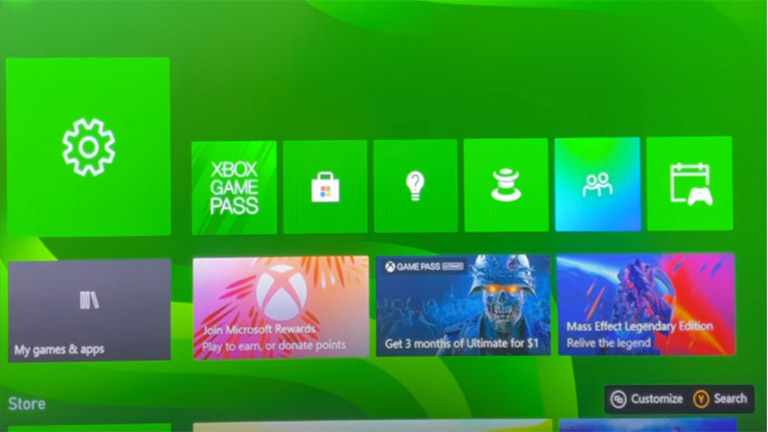 From the Settings menu, select Profile & system.
Select the Add new option after clicking Add or Switch.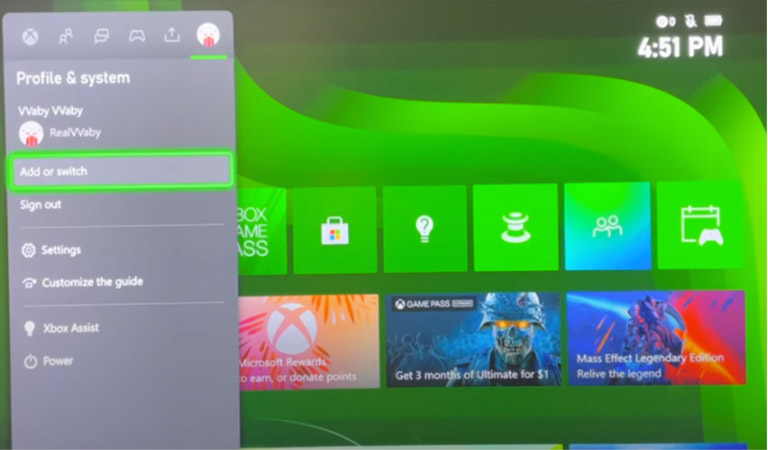 Enter the email address associated with the current Microsoft account here and hit Enter.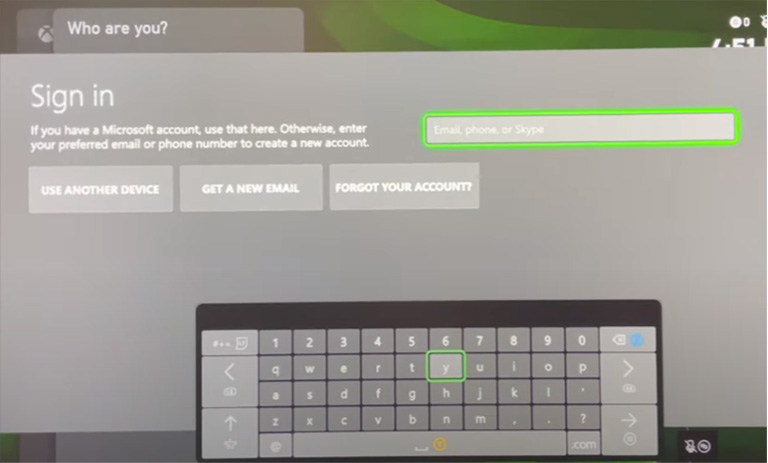 After that, enter your Microsoft account and password.
After reading the Agreement and Policy Statements, click "I Accept."
To sign into the Microsoft account on Playstation correctly, adjust the Sign-In & Security options.
Recover Your Microsoft Account Password
If you enter the code but are still unable to sign in, you can recover your Microsoft account. However, Microsoft offers a straightforward recovery process to assist you in regaining access to your account. Most of the time, all you need to do is check your Xbox profile to retrieve the password and you'll see the email.
To obtain access to the Microsoft account on your computer, stick to these steps:
Enter this URL into the browser on your computer.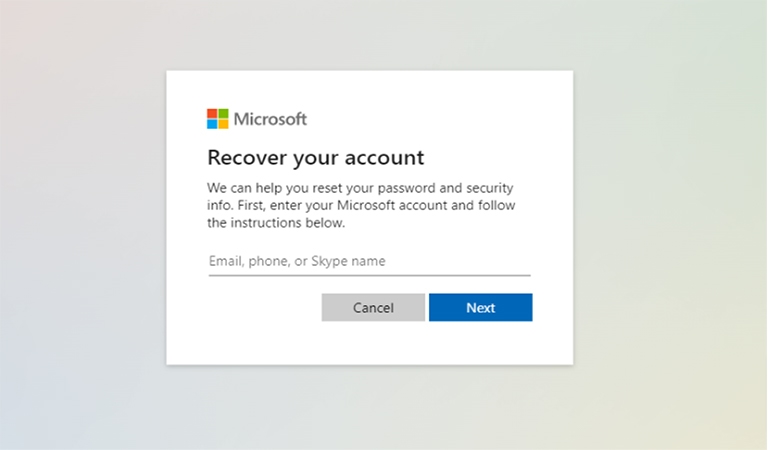 The email address associated with your Microsoft account will be requested initially. After you've typed it, click Next.
A security code will then need to be sent to you by Microsoft. You can use your Microsoft account's synced email address or phone number for this.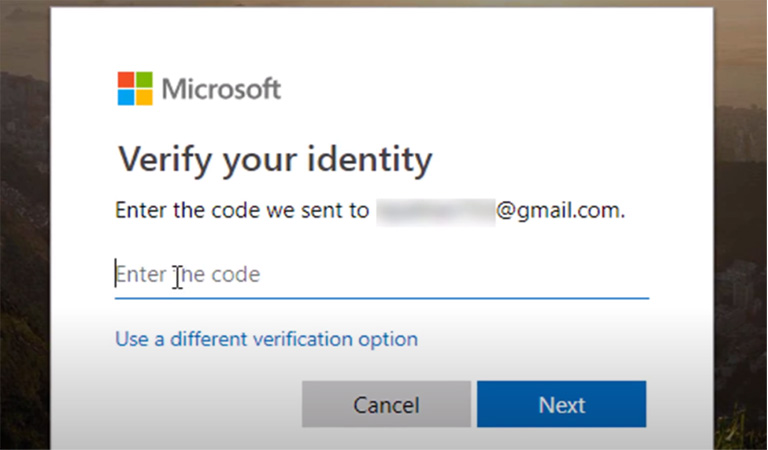 You'll then need to sign into your account with the newly established password. Two password entries are required.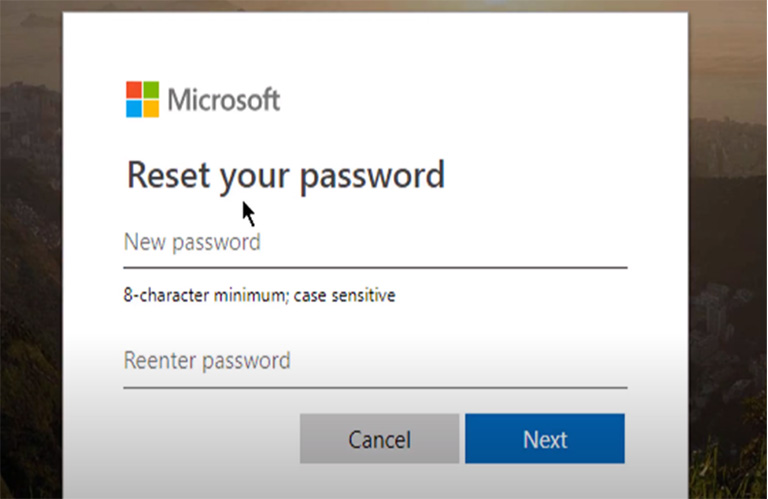 Your password should be at least eight characters long and contain a combination of capital and lowercase letters, symbols, and numbers.
How to Activate Microsoft on Xbox Code With a Passkey
The most fundamental need to login into your Xbox account is one that many people are unaware of, which is passkey. You can use the passkey instead of Microsoft account password and login. With the passkey, you can easily access your account by using it to log in.
Here's why having a passkey for your account is important.
You can register with any Xbox account since the passkey can be connected to your account. Because there is no longer a need for multiple sign-ins, you can concentrate on what matters.
Passkey will provide you the chance to safeguard your account by prohibiting kids from accessing it. Having an access key enables you to keep control because it is very common for kids to gain access to the parent's account and carry out various acts.
Passkey is helpful since it can assist you to avoid expenses connected to your microsoft.com/link account. You can protect the account against fraudulent activity when you have the passkey enabled, which will require the buyer to enter it before making any purchases.
If you forgot the passkey, the Xbox console tells you that the password has failed if you go to www.microsoft.com/link code and enter the login information.
I made myself a passkey so I didn't have to input my Microsoft password and everything, and I can start gaming quicker!
How to Create a Passkey?
The steps listed below can be followed if you wish to completely create a new passkey.
Select Xbox button.
Select Profile & System, then go to Settings, and choose Account.
After that, click Sign-in security, Security & passkey then create my passkey.
Input the six-digit passkey and re-enter it to conform.
You've at last created a passkey.
How to Change Passkey?
This is the process to follow if you already have the passkey and wish to update:
Choose Xbox.
Select Profile & System, followed by Settings, and then Account.
Select the option for Sign- in security, Security & Passkey.
Choose Change the passkey.
Enter your passkey.
Confirm it.
By following the steps given below, you can retrieve your Xbox code in the quickest period of time and without hassle.
After choosing your controller, press the Xbox button.
Tap the Store selection from the drop-down menu.
Open the store tile which pops up on your screen by clicking it.
Select your recovery procedure.
Visit Microsoft.com/link or https://www.microsoft.com/link from your browser.
How to Fix Problems Signing In to the Xbox App
Visit Xbox.com on your PC and click Sign in. The steps will assist you in resolving any issues with your account. If the sign-in screen is all you can access, click forgot my password then follow the directions given.
If it doesn't work, choose Start, then Settings followed by Time & language. Ensure the setting of Set time automatically is enabled under Date & time. Open the language and time settings.
If neither of those alternatives works, click Start, Settings, then Accounts, look for the Microsoft account that you used to log in to the Xbox app, and then tap Remove. Once you've done that, return to the Xbox app and log in using the Microsoft account that you already removed.
Frequently Asked Questions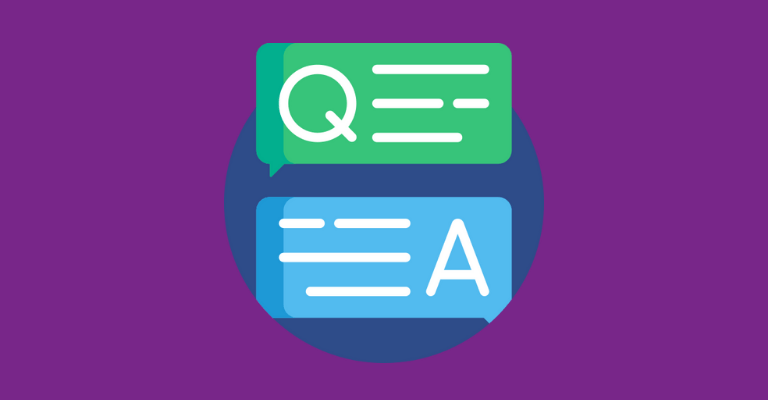 How Do I Find My Microsoft Account Link?
You can examine the accounts that have been linked to the Microsoft account if you have the email address for that account. To look at the list of accounts, you can use these steps.
⟩ Log in at the Microsoft account summary website.
⟩ Tap Manage your accounts before selecting Permissions. A selection of all the accounts you've created in your Microsoft account will be displayed.
Can I Link My Google and Microsoft Account?
No. Your Gmail address can be used as identification, though you cannot sign into any Microsoft account using your Google credentials.
How Do I Login to My Microsoft Email Account?
⟩ Select Sign in from your Microsoft Account menu.
⟩ Enter your Skype sign-in information, such as your phone number, email address, or Outlook login, then click the Next button. You can choose No account? Create one! Take note that it's highly recommended to use an email you had before and one that you use regularly. 
⟩ If you wish to access your account immediately the next time, enter your password and use the Keep me signed in checkbox.
⟩ Click Sign in.
How Do I Register My Xbox With My Microsoft Account?
To get the warranty details for your Xbox accessory, you need to register it. Additionally, you may track any current orders for the same device as well as create new service orders.
This is how:
⟩ Visit account.microsoft.com/devices and log in using your Microsoft account.
⟩ Then choose Don't see your device and input your device's serial number to register it.
Final Word
If you are a gamer, now you can follow the guide above to sign in to Xbox using https __www.microsoft.com_link code. Also, you'll be able to activate, recover or set up a new Microsoft account on Xbox.