The PS5 controller not charging is the most common problem faced by gamers. Many players have reported that their controller either does not charge or disconnects while playing.
The DualSense controller is not like the Xbox one, where you can swap the batteries to solve this issue. Reduced battery life limits your gaming hours and forces you to charge the controller more frequently. So, to avoid these issues, we've got some hacks to get your controller back up and running to its full potential.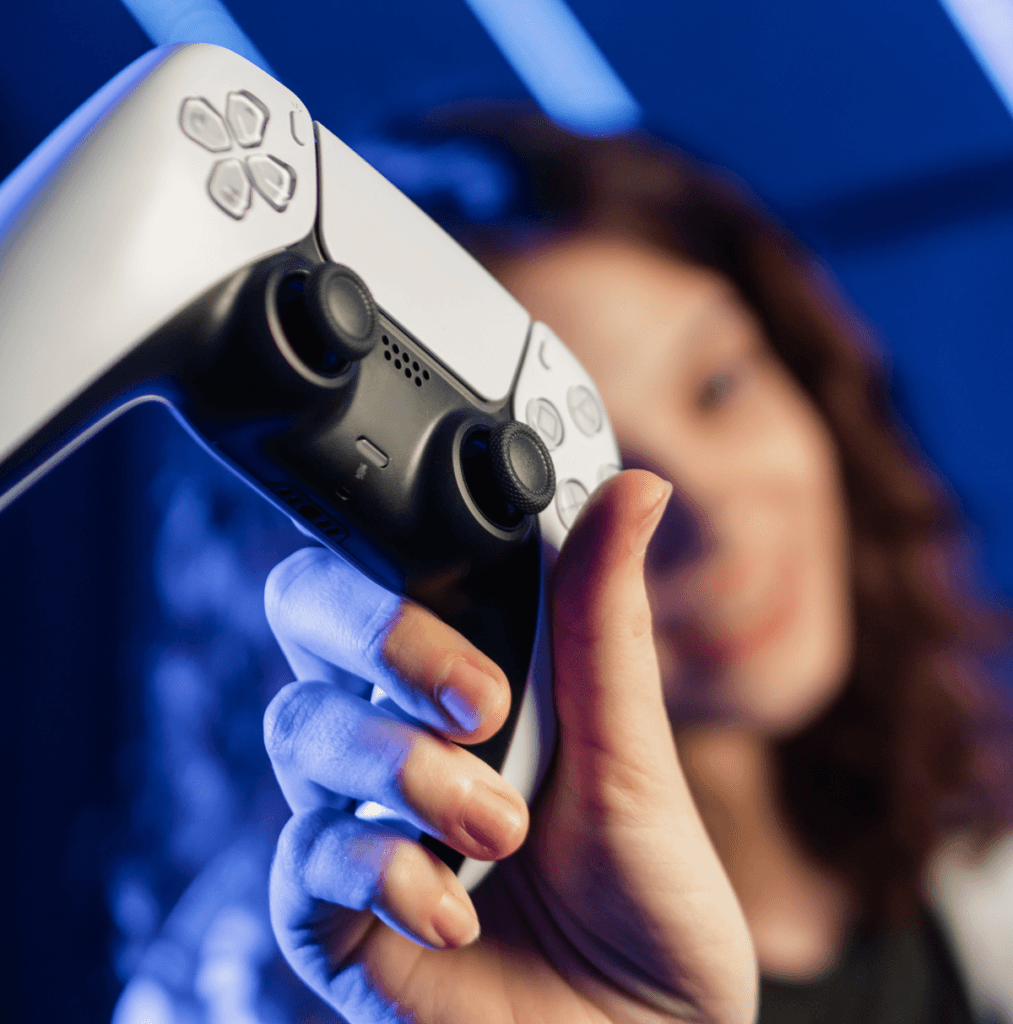 Why is My PS5 Controller Not Charging?
If your PlayStation 5 controller is not fully charging, it's likely a minor problem, like dirty USB ports or a damaged charging cable. If these are not the primary reasons, then you have to dig deeper to fix PS5 controller not charging issue.
There are some cases that may require you to replace your controller due to physical damage. Sometimes, the issue lies with the console's software, like the controller won't show any response when the PS5 is in rest mode.
Here are Some Reasons Why the DualSense Controller Fails to Charge Properly
1. Dirty USB Ports
If you've been using PS5 for some time, you may have noticed lint, dirt, or foreign objects accumulated in the USB ports. These objects block the path of the USB cable, resulting in poor contact with the metal connectors, which causes power and data transfer disruption.
2. Faulty Charging Cable
If you are careless in keeping or unplugging your cables, there's a good chance that you may have broken them internally. The console has thin wires that can break easily if you suddenly pull them from the controller or console. So, you have to be careful about keeping the wires.
3. Hardware Damage To The PS5 Controller
For some players, the reason their PS5 controller won't charge is due to internal issues or hardware failure with either the console or the controller. Many gamers are not able to protect their PS5 from power surges, which cause permanent circuit damage to the internal fuse of the console. The reason the controller's hardware may fail is accidental drops or water splashes, which damage it internally.
4. Bad PS5 Controller Batteries
The PS5 controller comes with a set of non-removable batteries. If the batteries have been damaged or have some factory defects for whatever reason, it will definitely result in the controller's charging issue. Unfortunately, you can't do anything about it at your level. So, it's best to get your controller either repaired or replaced.
5. Unknown Software Issue
Some PlayStation 5 owners have fixed their controller charging issues by updating the PlayStation 5 firmware. Like any other device, the firmware on your console can become corrupted. It happens if there is an interruption between the installation of the firmware update. Try updating your PS5 software and see if it works.
How to Fix PS5 Dualsense Controller Not Charging Issue
Is there anything you can do to fix PS5 controller not charging issue? Definitely!
Here are some troubleshooting tips that you must try to fix your DualSense controller.
1. Replace the Controller Charging Cable
The first thing you need to do is to determine whether the problem is with the charging cord or not. One way to do that is to use your charging cord on another DualSense controller to charge it. If the controller does not charge, there's a problem with the charging cable.
You can also use another cord to power your primary controller if you cannot find another PS5 controller to try the cable with. Either way, you can tell whether or not the problem is with the DualSense controller or USB C cord.
2. Checking the USB Ports
After checking the charging cable, the next thing you must do is to check if there is dust, lint, foreign objects, or dirt in the USB ports of both the console and controller. If the ports have dust, try cleaning the connectors with a soft cloth or a compressed air can. While cleaning the ports, make sure you do not insert anything to avoid damage to the ports.
If you're having issues while charging the controller in rest mode, try other USB connectors to see if it works.
3. Charge Your Dualsense Controller Using a PC
Sometimes, there may be an issue with the console rather than the controller. So, the best way to check this is to charge the controller using a PC or laptop. Connect your PS5 controller to any USB Type-C ports of a laptop or PC and see if the controller charges normally.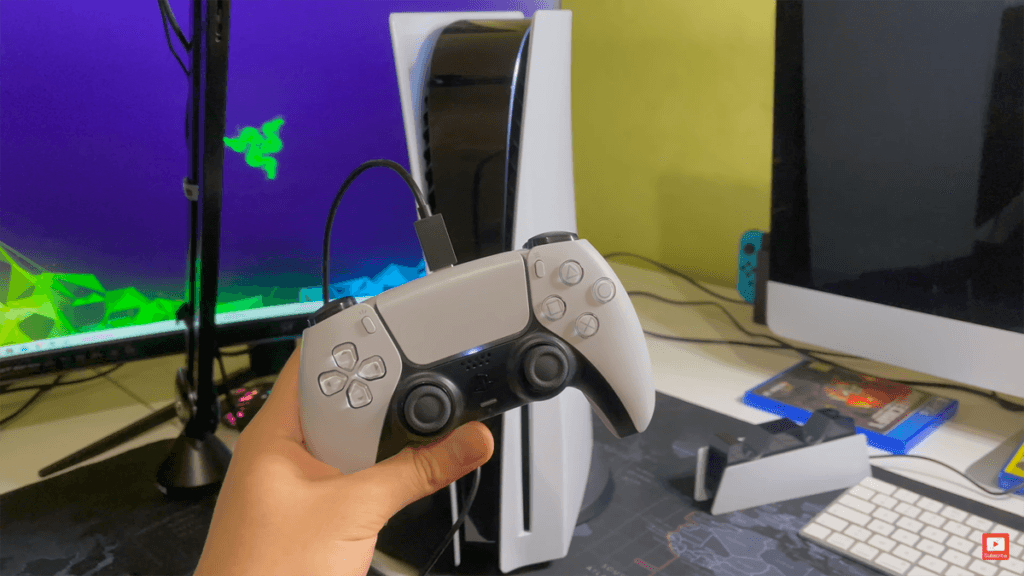 If there is no problem with the controller while charging, you may consider contacting Sony to get your PS5 replaced or repaired.
4. Using a Charging Dock
You can use a charging dock to power up your DualSense controller. However, if you still face the PS5 controller not charging issue, then you may possibly have a broken PS5 controller.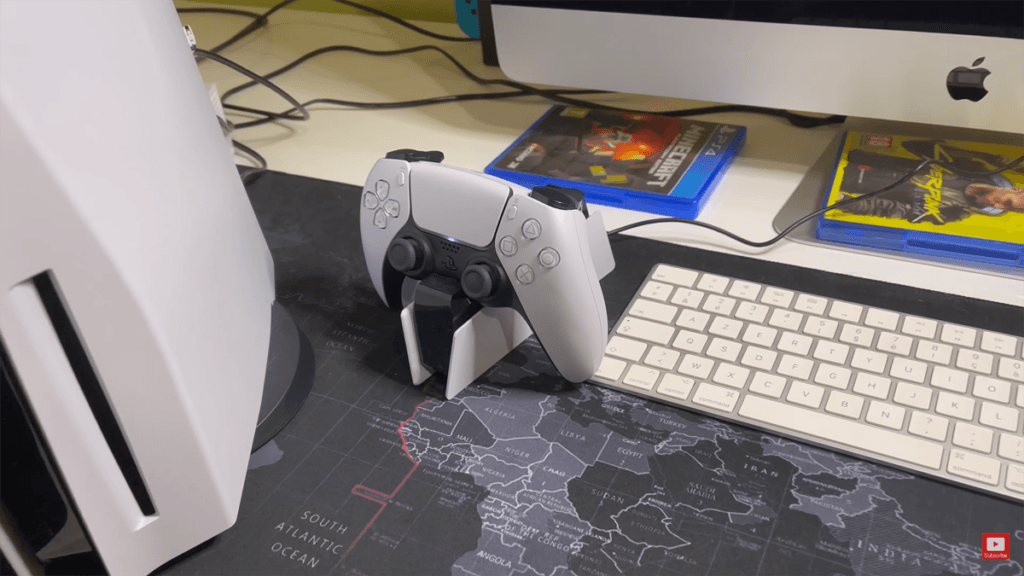 5. Updating Your Console Firmware
Installing regular updates is always a good idea to keep your PS5 up-to-date and deal with minor bugs. Sometimes, these bugs result in minor issues that cause your controller's charging process.
Follow these steps to update your console software.
Connect your PS5 to the internet.
Go to Settings > System > System Software.
Now, go to System Software Update and Settings.
Then click on Update System Software.
Now, the system will update itself, and make sure you do not turn off the console during the process.
6. Reset Your PS5 Dualsense Controller
If you know that there is no issue with your console, then the last thing you can do is to reset your controller. It will help you resolve firmware-related issues. Follow these steps to reset your PS5 DualSense controller.
Disconnect the controller from the charging port or from the console.
There is a reset button in the small hole at the back of the controller.
Insert a toothpick or a needle to press the button.
Press the button and hold it for 10–20 seconds.
Release it, and the controller will reset itself.
Now, restart your PS5 controller and connect it to the console to see if it solves the issue.
7. Customer Support
Ideally, the troubleshooting tips mentioned above should do the work so that you can enjoy stress-free gaming. If none of these solutions work, you can contact the PS5 customer support team to get professional help. They will definitely solve the issue for you.
Frequently Asked Questions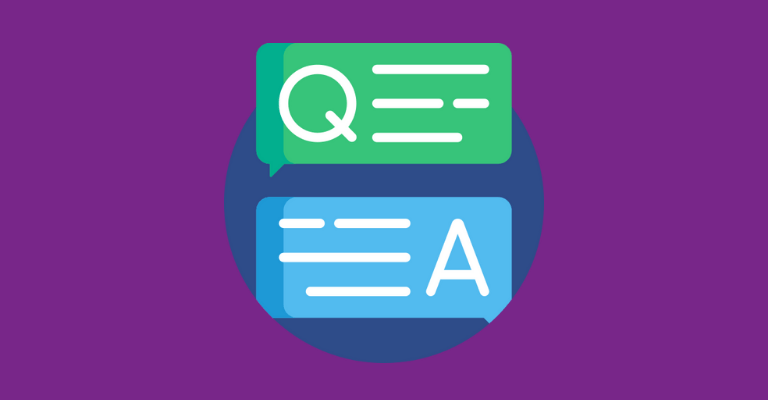 Why is My Dualsense Controller Not Fully Charged?
There could be an issue with the connectivity with USB ports, a broken charging cord, or console firmware.
What Causes a Playstation 5 Controller to Not Charge?
There are a number of reasons why your PS5 controller is not charging, like a problem with the charging cable, USB ports, or the controller software.
How Do I Know if the PS5 Controller is Charging?
Tap the PS button on the controller to check its charging status. After that, you will see an animated battery icon on the screen with blinking bars. When your PS5 controller gets fully charged, it will stop animating and display full battery bars.
Does the PS5 Controller Light Up When Charging?
You'll see an orange light on your controller while charging. After the charging is completed, it turns off.
Can You Wirelessly Charge the PS5 Controller?
Yes, you can charge the PS5 controller wirelessly with the charging station. However, the charging dock is the safest way to charge the controller.
Are the PS5 Controller Batteries Replaceable?
Yes, the batteries are replaceable. However, the controller features in-built batteries, so replacing them on your own is risky. If you have any problems with your controller, you can contact Sony's customer service.
Can You Use a Phone Charger to Charge the PS5 Controller?
Yes, you can use an Android phone charger (not an iPhone) to charge the controller, but it is not safe. Charging the PS5 controller with the phone charger could damage its batteries.
How Long Do PS5 Controller Batteries Last?
Your DualSense controller should have a battery life of 10–12 hours. However, some games seem to wear this lifespan down more.
Conclusion
If you are dealing with a PS5 controller not charging issue, don't panic. Follow these troubleshooting tips to get your controller back up and running to its full potential.
Replace the controller charging cable
Checking the USB ports
Charge your DualSense controller using a PC
Use a charging dock
Updating your console firmware
Reset your PS5 DualSense controller
Customer support
Hopefully, one of these methods worked for you. Were you able to fix your PS5 controller charging issue? If so, let me know in the comments below!