If you are a gamer, Discord is an amazing chatting app for you. It lets you voice chat, share media, and join channels with your friends conveniently. While it's great for staying in touch with your gaming buddies, it can also be handy for other purposes, like work-related chats or even just regular conversations with friends. While having a conversation, sometimes people delete messages on Discord, and you may want to view them.
I got a friend who deleted his message on our group chat, and no one else was able to catch it, much less screenshot it.
So, many Discord users, including us, question if there is a way to recover deleted messages on the platform. In this article, we will answer this question and learn the steps we have tried on how to see deleted messages on Discord.
Can You See Deleted Messages on Discord?
The short answer is that there's no way to retrieve deleted messages on Discord. This was confirmed by Discord's official Twitter account.
Once a message has been deleted, it's gone for good and can't be recovered. However, you may be able to see the content of the message if someone else has a copy of it or if it was quoted in another message before it was deleted.
Again, unless anyone else in the chat has read it (and kept it in mind) or has taken a screenshot, then that message is, well, gone.
There are reasons why Discord doesn't keep deleted messages on its servers. First, retaining deleted messages would violate the platform's standards and violate the privacy of its users. Moreover, the platform's design, which is comparable to the old Internet Relay Chat (IRC), precludes access to users' private communications. Therefore, when a user deletes a message, it is immediately removed from Discord's servers.
But despite that, there are still a few workarounds that I have tried and you can use to see deleted messages on Discord.
How to See Deleted Messages on Discord
Once a message is removed from Discord, it is permanently gone and cannot be viewed again. But that doesn't mean there isn't a way to find out what was said before it was deleted. Here are some tricks that may help you see deleted Discord messages:
Ask Another User of the Channel
If you want to know about a deleted message on a channel, you can ask another user who was in the same channel when the message was sent. If they saw it, they may be able to remember or have a copy of it.
This really only works if someone got to see it but if no one did, then check out the rest of the tricks.
Check Server Logs
The second method is to look through the Discord server logs. The server logs are a record of every message sent to a server, and if you can find them, you may be able to see deleted messages. To get access to the server logs, you will need permission from the owner of the server or an admin.
Use ShowDeletedMessages Plugin
The third option is to use the ShowDeletedMessages plugin. This plugin is an unofficial tool that allows you to view deleted messages in a Discord server by retrieving them from the server logs. It's important to note that this plugin isn't supported by Discord and may be unstable or unreliable in certain cases.
To use this plugin on Discord, you require to install BetterDiscord. It is a third-party tool that adds extra features and customization options to the Discord client.
Here are the steps for that:
To start, open up the Better Discord application website on your web browser. The URL for the same is – https://betterdiscord.app/
Next, click the "Download" button to get the most recent version of the application.
Double-click the file to launch the license agreement dialog box after downloading it.
Tick the box next to 'I accept the license agreement' and click Next to begin the installation procedure.
Next, click on Install BetterDiscord.
After selecting the installation button, a dialogue box will appear, asking you to select your Discord version. Choose the one you're currently using and click Install.
After the installation is completed, your Discord app will now have some extra options.
Once you've installed BetterDiscord, download the ShowDeletedMessages plugin by following this link.
After installation, launch Discord as you usually do and click on the User Settings icon.
On the left pane, scroll down and click on the Plugin option under the BETTERDISCORD section.
In the plugin section, click on the Plugin Folder to open it and drag the file you downloaded into it.
Toggle the button to enable the plugin.
Download the missing libraries if you are asked to.
You can also customize the tool as per your need.
And that's it! Now whenever a message is deleted in that server, you'll be able to see it in red color. Just remember that this only works for messages that are deleted after you've turned on this plugin.
So yes, with this ShowDeletedMessages plugin, I was not able to retrieve a friend's already deleted message, but after installing this plugin, I was able to retrieve anything deleted afterward.
Can You Report a Deleted Message?
Other than generic messages, sometimes you get harsh comments that can lead to an unpleasant experience. In some cases, you might feel the need to report a deleted message in Discord.
Unfortunately, there is no way to report a deleted message as it's technically not against the rules of Discord. If you want to take action against someone for an offensive comment, you'll have to file a complaint or contact their server administrators.
While it may be impossible to report deleted messages, there are ways you can protect yourself from them in the future. If the message disappears, but you have the server address and the user ID, you can still file a report and include a screenshot as proof. You can either use the official form or send an email to [email protected].
All of these identifiers are required by Discord's support staff in order to investigate your report and take action against the user who sent the abusive message. As such, anytime you receive an inappropriate message, you should instantly record the IDs and snap a screenshot of the message.
You can still submit a report if you don't, but the support team might not be able to track down the sender and take any action unless you do.
Discord's Audit Logs
Common solutions to these sorts of problems on Discord involve installing a bot on the server. However, Discord also provides a way to track deleted messages with its audit logs feature.
Whenever a message is deleted, Discord creates an audit log that records the user ID of the person who sent it, as well as when and where it was sent. As such, you can use this information to try and trace back the offending message.
This method has certain restrictions because you won't be able to see the actual message, just the date/time/channel/user who removed it.
Additional information, such as the actions taken by moderators and administrators, is also displayed in the audit log. Members can see who they have kicked, added, banned, etc., in the log.
Frequently Asked Questions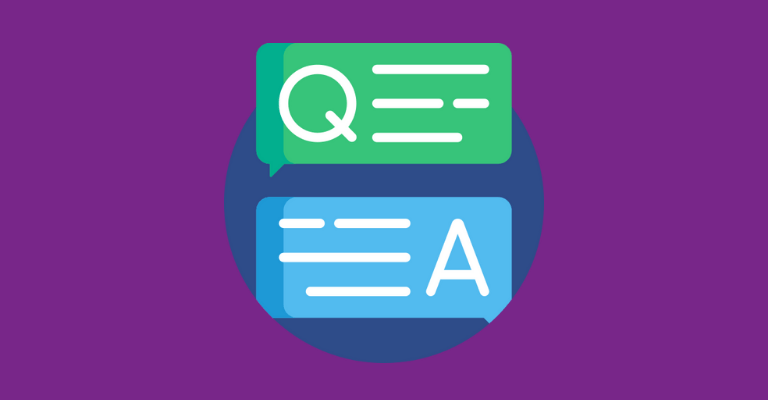 Can You View Deleted Messages on Discord?
Yes, you can view deleted messages on Discord with the help of third-party plugins.
Does the Discord Audit Log Show Delete Messages?
No, the Discord Audit Log does not show deleted messages. You can, however, view them with the help of third-party plugins.
Are Message Loggers Against Discord TOS?
Yes, any third-party plugins that alter the way Discord works are against their Terms of Service. It's best to keep quiet and not share your activities with anyone in order to avoid getting banned.
How Do You Delete DMs on Both Sides of Discord?
To delete a DM conversation on both sides on Discord, simply right-click on the conversation and select "Delete Conversation." You can also delete individual messages in a DM by hovering over them and selecting the trash icon. This will delete the message for both of you, regardless of who sent it.
Summing Up
It's important to note that there is no official way to view deleted messages on Discord, regardless of which platform you're using. However, with the help of third-party plugins and audit logs, it is possible to get some information about deleted messages if you know where to look.
Just follow these simple steps, and you'll be able to see any message that gets deleted in a server, as long as you have administrator privileges. So go forth and sleuth away, my internet detectives!