There was a time when Skype was your only option to make video calls from a PC. Now, it is not the case. In fact, most people find it difficult to choose between the sheer variety of video calling apps available for PC and Mac. Can we blame them? Not really. There are hundreds of video calling apps that one can potentially choose from, and it is easy to get lost between the options.
But it is possible that you are looking for specific features like high video quality, screen-sharing options, emoji support, etc. Filtering the best options for you based on these features can be a daunting task at times.
However, we have made this article with the intention of helping you make the right choice. To do that, we have compiled a list of the more than 12 best video calling apps for PC and Mac. Keep in mind that some of these apps have their Android and iOS versions available as well. Here, however, we will be talking about the desktop variants only. We have made sure that we have covered the different aspects of each app, such as its features, maximum number of participants, etc.
Best Video Calling Apps for PC and Mac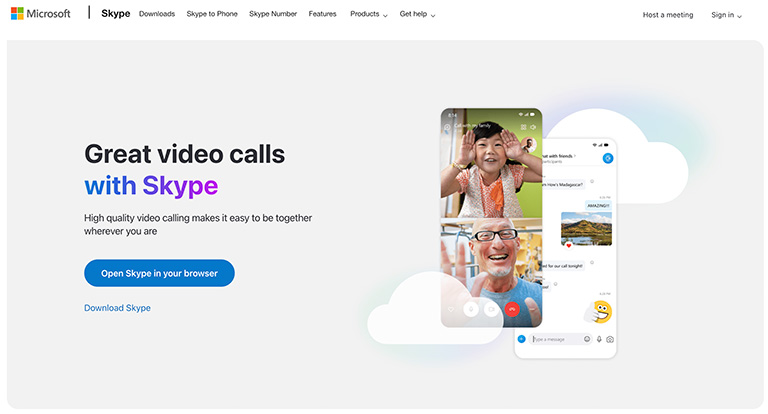 Despite being one of the oldest video calling software for PC, Skype remains one of the best choices even today. After the acquisition by Microsoft, Skype has become much integrated with Microsoft services. It is also great that most people are either familiar with Skype or already have an account on the video calling platform. Over the course of time, Skype added many features to the package as well.
To begin with, Skype allows you to have up to 50 people in a single video call. It means you can use Skype for personal and professional purposes. A single meeting done using Skype can last up to 110 minutes, which can be a bummer, though. Of course, you can upgrade to the premium plan to get rid of the restriction. With the premium plan, you will also get some additional features like video recording support and VoIP calling.
That's right. By upgrading to the paid plan, you can make unlimited VoIP calls as well. It comes in handy for those who like to save money on international cellular calls. Additional features in the package include Bing background images, a brand-new messaging system, live subtitles, etc. You can download the Skype app for Mac and PC from official stores, but it can work smoothly on modern web browsers as well.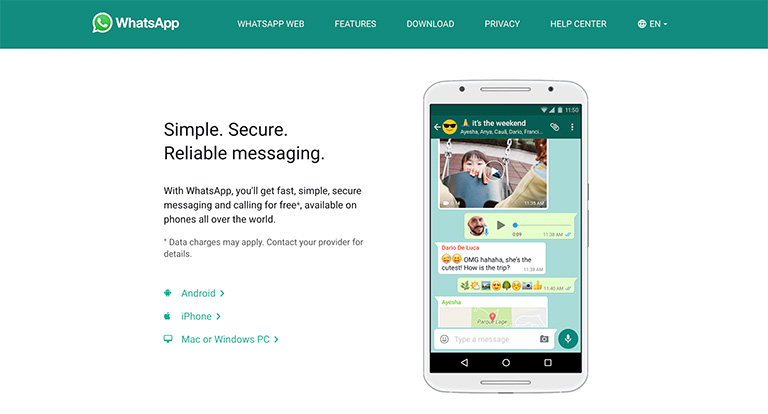 While WhatsApp is not the oldest video call software for PC, it certainly is one of the best options out there. We must also consider that WhatsApp is a mobile-first platform. However, its official apps are available for both PC and Mac. You get to use these apps to video-call anyone who has an account on WhatsApp. In many ways, this video calling app is better than many online counterparts.
WhatsApp has been designed for personal video calling needs, though. Therefore, you can add up to eight participants in a single call at a time. On the bright side, if you want to make a one-on-one video call, WhatsApp is the best choice there. Given that you have your friends in the contact list, WhatsApp makes it easy to text and voice-call them as well. You can also create groups and send broadcasts if you want.
If we look at the pros, there are a few. For instance, you can start using WhatsApp for video calls without any experience with tech. We also love the User Interface to a great extent. On the other hand, WhatsApp is not the most powerful video calling app out there. While the PC and Mac apps are great, they can improve a lot. However, we believe it deserves a top position due to its popularity alone.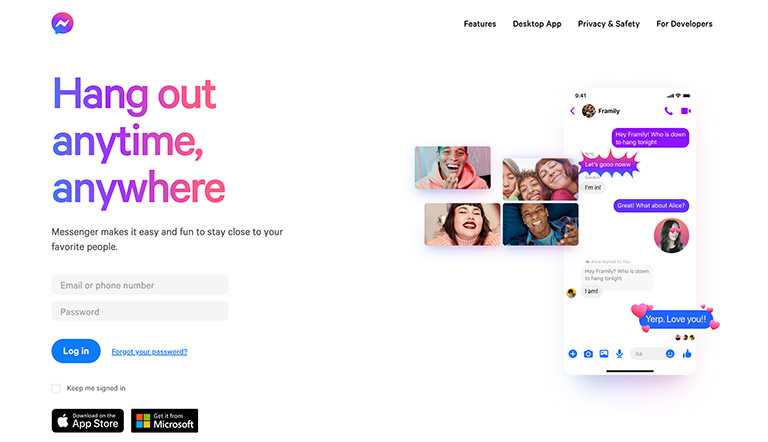 Facebook has been boosting the Messenger platform for the past few years, and it is an effective way to make video calls from your PC. Like WhatsApp, Facebook Messenger has been designed for personal communication, but the video-calling capabilities are pretty awesome. By the way, if you do not want to install any app on your computer, it will be alright. You can use Facebook Messenger through a web browser.
In terms of numbers, Facebook Messenger is a great option, indeed. It can allow a single call to last for up to 4 to 8 hours, which is great for long hanging-out sessions. And you can have up to 50 participants in a video call, making the pick even better. The best part? Messenger does not have a paid version as such. It means you won't be annoyed by pop-up ads or upgrade requests.
The Facebook Messenger app for PC and Mac integrates well with the devices in an instant. Of course, you cannot do just a few things with Messenger. For instance, it does not have screen-sharing or recording options. Therefore, using this app for professional video calls may not be the best choice. On the bright side, you can count on Facebook Messenger if you need a no-hassle and easy-to-use communication app for PC and Mac.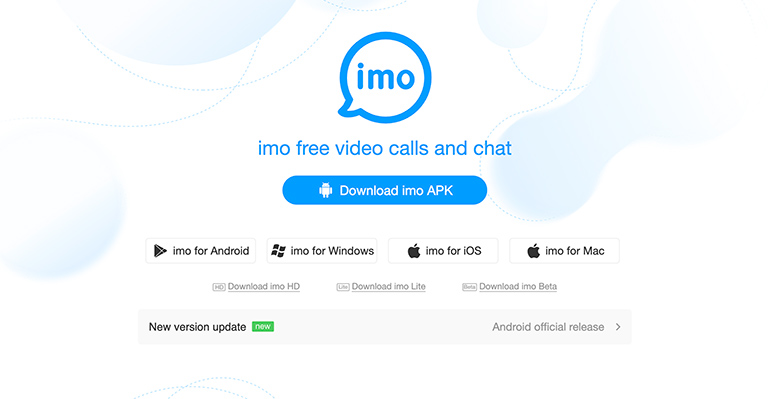 IMO is another great option when you want to make video calls from your PC or Mac. Like WhatsApp, IMO also started as a mobile-first Instant Messaging service. However, currently, IMO is available for Android, iOS, Windows, and macOS. And the Windows and macOS apps do a great job of making video calls and sending instant messages. The apps do not make any compromises when it comes to features, either.
You can add up to 24 people into an IMO group video call. So, if you are looking for something beyond one-on-one video calls, IMO is a great option, indeed. The video calling app does not have any time limits, either. It means you can talk for as much time as you want. You can use the Instant Messaging features of the IMO app for other needs, such as file sharing and group interactions.
IMO does not offer any professional video calling features, though. For instance, you do not get screen-sharing or remote-access options in the package. We also think that the casual UI of the app is not suitable for professional environments. So, it would be better not to think about using IMO for professional video calls. On the other hand, if you need HD quality video calls for hanging out or keeping in touch with people, IMO is a great option.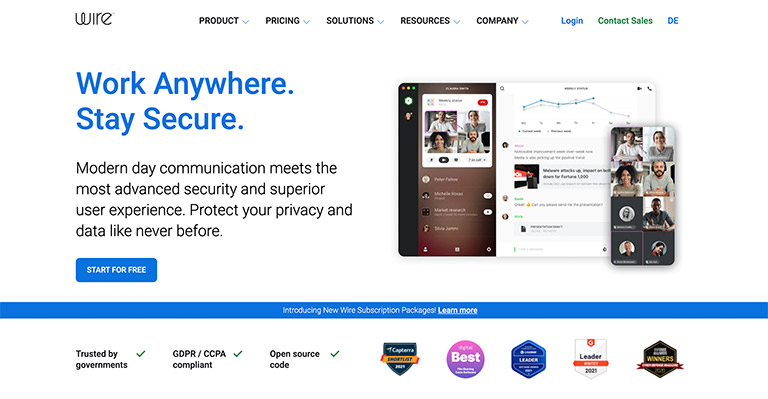 You should check out Wire if you need a super-secure, professional video calling app for Windows and macOS. Unlike the other apps on this list, Wire has been designed for enterprise environments. It means you can use the platform for one-on-one and group collaborations within the organization. High-quality video calls are one of the many services you can get from Wire.
When we focus on the video conferencing aspect of Wire, we can find a few impressive features. For instance, a video call on Wire can have up to 50 participants. If you want to stick to audio, the number will be increased to 100. Because the app has been designed for enterprise needs, you get screen-sharing and control options. There are additional options for muting people and keeping the decorum.
You can also invite guests and external participants to the Wire conferences. We must also appreciate the entire package that a Wire subscription offers. For instance, secure Instant Messaging and file sharing are included in the list of features. The best part? You can choose between free and paid versions, and there is even a tailor-made solution for governments and sensitive organizations. The free version can host up to only 5 members, though.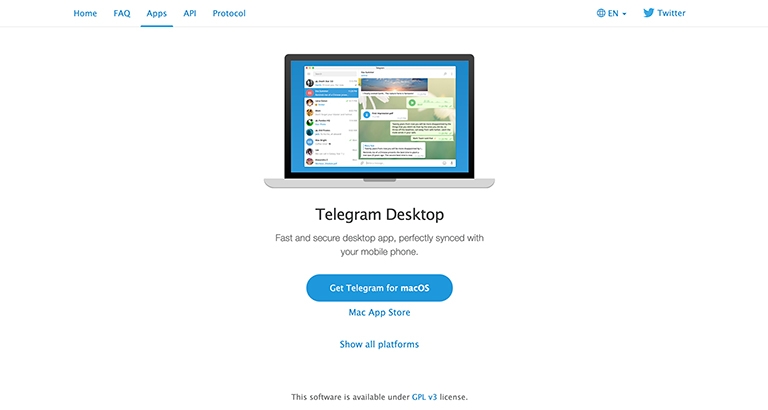 Telegram, one of the most popular Instant Messaging services, also offers video calling capabilities to its users. Telegram apps are available for Windows, macOS, and Linux, among other platforms. You can make video calls from your PC with a few clicks. The best part about Telegram is that you do not have to worry about security and privacy. Everything you do via Telegram is protected by super-effective encryption and algorithms.
Once again, though, we cannot recommend this video call app for official purposes. It lacks a few features that you might need – such as screen control. On the bright side, 30 users can join a single video call, and it can be watched by up to 1,000 users. The Telegram app also packs some advanced features like noise cancellation, and it is a great experience on both PC and Mac.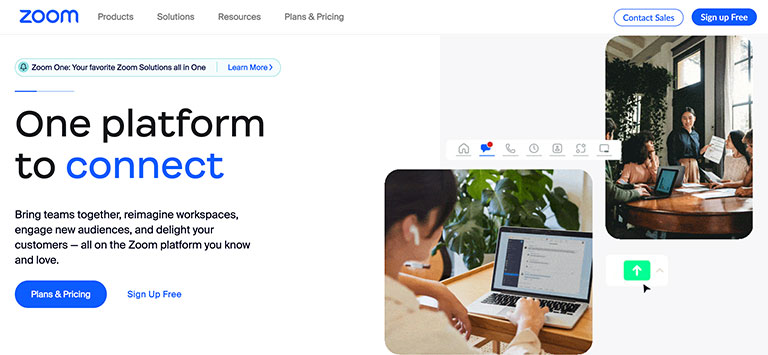 As you may know, Zoom is a dedicated meetings app available for PC and Mac, along with mobile devices. However, you can use this free app for one-and-one video calls and video conferencing sessions. It is one of the few apps that we can recommend for personal and professional needs alike. On the professional side of the spectrum, the webinar feature from Zoom will also be an attractive point.
The free version of Zoom is suitable for most people as well. It can host up to 100 participants, and a single group meeting can be up to 40 minutes. If you want to do a one-on-one video call, it can last for up to 30 hours, which is amazing. You'd also have access to the basic group chat and private messaging options on Zoom. More importantly, the Zoom apps for Windows and Mac are quite well-designed.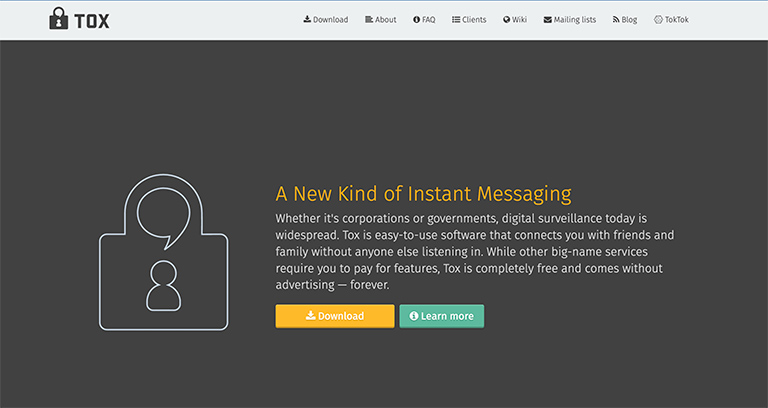 Tox is another video calling app that you can use without the fear of getting spied on. This free app has been designed to provide maximum security and privacy to its users. In addition to video calls, you can enjoy voice calls, text messages, and file sharing. There is even an option to share your desktop screen with your friends during a video call. You can also create groups where you can hang out virtually.
More importantly, Tox does not use central servers to store data. On the other hand, everything is encrypted using a user network. It means you do not have to worry about server downtimes or data loss. Last but not least, Tox would stay free throughout its existence. So, no matter the additional features you may get, you do not have to pay for making video calls to your friends or family.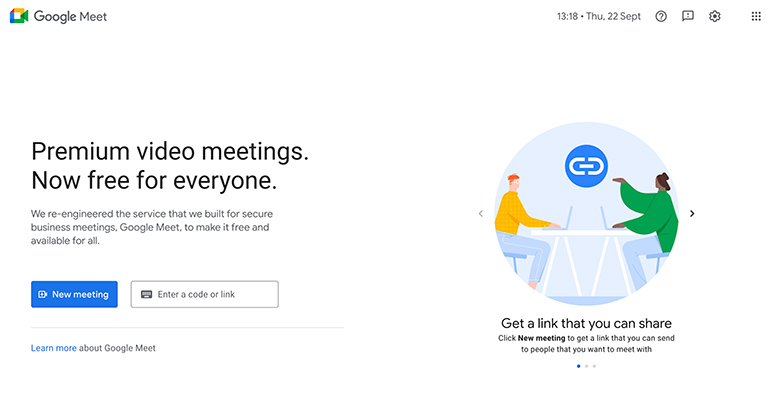 Google Meet, like Zoom, is a meetings-first solution for meeting people. However, you can use this service to make video calls with your friends and family. There are a few caveats, though. First of all, Google Meet does not have dedicated apps for Windows or macOS. However, if you use Google Chrome, you can use Google Meet as a semi-app. At the end of the day, you get a nice bunch of features.
For instance, you can use Google Meet to share audio and video. The built-in screen sharing option is also great. It means you can use Google Meet for professional and personal purposes with the same ease. Last but not least, you can rely on intuitive UI design for most tasks. The service would not let you down in that sense. Being a product from Google, it offers better integration with your Google Account.
Frequently Asked Questions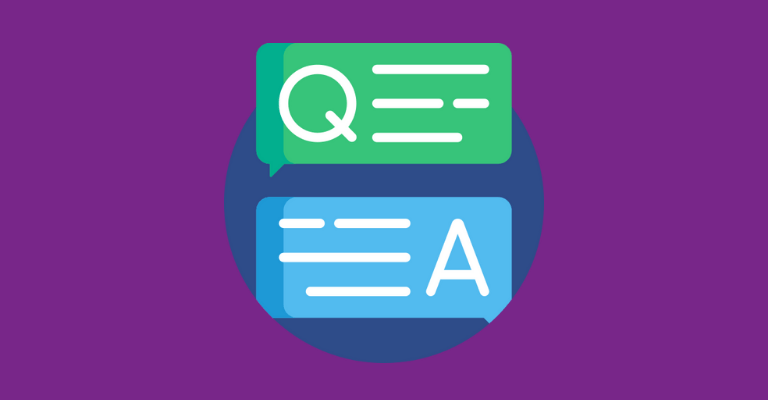 How can I make a video call from my PC?
You can use one of the video calling applications for PC. Alternatively, you can rely on solutions for online video calling for PC. In either case, you may have to create an account, and the person on the other end should also have the app installed. Some apps may also allow you to share a link, using which the other person can join. In a few seconds, you should be able to start a video call.
How can I make free video calls from my computer?
There are many free video call apps available for PCs. You can use one of these apps for the best results. For instance, we can easily recommend Skype, whose apps are available on almost all devices. The best part is that you can make a video as well as audio calls free of cost.
The Bottom Line
We hope this list helped you find the best video calling app for your requirements. The best part? All of them have at least a free or freemium version. We have made this list as diverse as we can, but we may have missed a few. So, if you know of any other great app for video calls on PC, do let us know through your comments.