Most people don't want their Android smartphones to come with additional apps by default. So, it is okay when you get a device like Google Pixel without a carrier lock. However, when you step into what carriers like T-Mobile and Sprint offer, your Android smartphone becomes a designated place for additional apps. So, if you look at the list, the Carrier Hub app on Android has become a hot topic for some time.
And some people face serious performance issues with the Carrier Hub app and want to remove it. In this article, we have talked about everything you should know about the Carrier Hub app and how to uninstall it. However, before we talk about getting rid of the Carrier Hub app and why you may want to do it, shall we find some basic details about the app?
What is Carrier Hub App?
The Carrier Hub app is a preinstalled app on Android devices linked with your T-Mobile or Sprint cellular subscription. So, if you have bought an Android smartphone tied to T-Mobile or Sprint carriers, you may have found the Carrier Hub app on the device.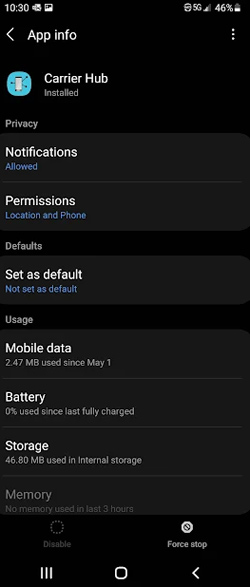 There are two instances when the Carrier Hub can get into your Android device:
T-Mobile or Sprint may have installed the Carrier Hub app on your smartphone during its making. So, when you boot up your smartphone for the first time and set up everything, you can find the Carrier Hub preinstalled on the device.
In the second instance, you may be asked to download the Carrier Hub app from the Play Store. While setting up the cellular plan, you may receive a notification asking you to install the Carrier Hub app. According to Sprint and T-Mobile, the app can improve the cellular experience on your device.
Depending on the cellular carrier you are using, there could be two variants of the Carrier Hub app. For example, suppose you have a connection from T-Mobile USA. In that case, the Carrier Hub Magenta app may be installed. On the other hand, if your carrier is Sprint USA, you may find a Carrier Hub app with a yellow icon.
However, here is the thing: both Carrier Hub and Carrier Hub Magenta do the same job. It happens due to the merger between T-Mobile and Sprint sometime back. Therefore, even the icons and the names change a little, Carrier Hub apps are designed to do the same job. So, now, you may be wondering whether you need the Carrier Hub app in the first place.
What Does the Carrier Hub App Do?
As we said, the Carrier Hub app is designed to help you use the cellular connectivity services from T-Mobile and Sprint. You may already know that T-Mobile and Sprint offer some additional benefits for convenience. For instance, we are talking about WiFi Calling, which allows you to make phone calls as long as you have a working WiFi connection, regardless of the cellular signal availability.
Similarly, the Carrier Hub may assist in getting regular updates from the cellular service provider. In other words, if you ask us what Carrier Hub is, we have to say it is designed to improve the cellular experience. In usual instances, the Carrier Hub app does not cause any problems to anyone.
What Permissions Does Carrier Hub App Require?
By default, the Carrier Hub app will have access to the following permissions:
Development tools
System settings
Log access
System storage
Exact GPS location
Internet access
Connectivity access
It must be clear that the Carrier Hub has access to a number of aspects of your device. For instance, because it has access to Connectivity details, the app will understand whether you are connected to WiFi or Bluetooth at a time. At least some may find that the app needs a lot of permissions. It is also worth noting that the app can make changes to the phone call logs.
Potential Carrier Hub App Issues
Here are some reasons why you may want to get rid of the Carrier Hub app from your smartphone.
1. Performance Issues
You can find a multitude of cases where the Carrier Hub app has reportedly caused performance issues on a variety of Android smartphones. Even when you are running no other applications, the Carrier Hub app may use a lot of system resources. Due to these issues, you may face delayed notifications and an overall lack of performance.
2. High Data Usage
Cellular data usage is a big problem when it comes to networks like T-Mobile and Sprint. As it happens, the Carrier Hub app can make things worse by using more data resources. As a result, your data plan may see its end very soon. The worst part about these instances is that you do not know that the Carrier App uses these many resources; everything is done in the background.
3. Battery Drain
As you may have guessed, the Carrier Hub app can cause battery drain on many devices. It does not really come as a surprise, considering that the app already uses a lot of background data and causes performance issues. Many users have added that their smartphone batteries drain quickly after they have updated the Carrier Hub app.
If you face any of these issues on your Android smartphone, you should uninstall Carrier Hub. However, you may have to do it at the cost of some convenience-oriented features. As we said, for instance, you may lose access to Voice over WiFi and other features. Now that you know everything about the Carrier Hub, we will see how to keep it as less intrusive as possible.
How to Remove Carrier Hub App from Android?
Here are the two methods you can use to get rid of the Carrier Hub app from your Android smartphone. It should be noted that you cannot simply uninstall the app from the device. Therefore, you need root access or ADB access.
Method #1 Use ADB
Android Debug Bridge, better known as ADB, is an effective way to remove Carrier Hub app from the device on any day. Even if you cannot find an Uninstall button on the app settings page, ADB can remove the app via a privileged command. The steps are simple:
Go to Android Settings > About phone
Tap on the build number until Developer Options are active
Go to Developer Options and enable USB Debugging
Now, open your Windows PC and download ADB files
Once you have downloaded the ADB ZIP file, you can extract the same into a folder
Now, go to the folder and right-click while holding the Shift key
From the context menu, choose the option called 'Open Powershell Window' here
Use the ADB devices command
Now, use an authentic USB cable to connect your smartphone to the PC
Follow the video tutorial for the next commands and remove the Carrier Hub app
Method #2 Use a System App Remover
A System App Remover is a root-only app that lets you remove system apps. As the name says, it does not work if you do not have a rooted Android phone. Therefore, make sure that you have rooted the smartphone before installing this app.
Open the System App Remover app
Choose Carrier Hub from the list
Proceed with the Uninstall process
That's it. You have successfully removed the Carrier Hub app from your Android smartphone.
Frequently Asked Questions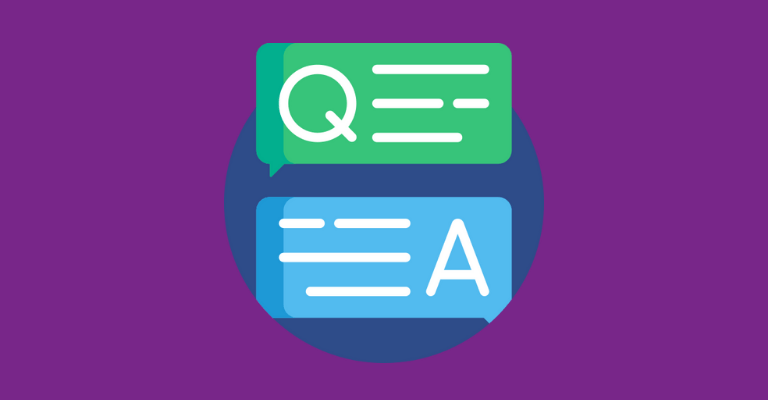 What is Carrier Hub, and do I need it?
Carrier Hub is a preinstalled app that enables the smooth functioning of cellular services and additional WiFi options like Voice over WiFi. Therefore, you need the app installed on your device if you need access to the said features. However, there are times when the app causes problems, and you may have to remove it.
Is Carrier Hub a spy app?
No, it is not. Even though Carrier Hub has access to many sensitive data sectors, it is not a spy app. On the other hand, the app comes from cellular service providers like Sprint and T-Mobile. Therefore, you do not have to uninstall the app because you think it is spyware.
Should I Remove the Carrier App?
Before you ask, let us tell you that the Carrier App on Android is not a virus. It is not something you should remove from your device as soon as you see the icon. On the other hand, the app can assist you in a lot of things, as we mentioned earlier. However, there are times when you may want to uninstall Carrier Hub.
What does the Carrier Services app do on our Android phones?
Carrier Services apps are designed to assist your phone in enabling cellular features like WiFi calling and the proper cellular tower management. You could say that the system makes the cellular experience as great as it is right now.
The Bottom Line
We hope this article has cleared all your queries regarding the Carrier Hub app on your smartphone. We also have covered the two effective ways to remove Carrier Hub app from the device if disabling it is not enough for you.