Knowing where to find topics for your blog can save you a great deal of time. If you are running a busy blog you will know that time is important to you, but also that your readers are continually hungry for new topics to read about. It is easy to run out of such topics, so what do you do then?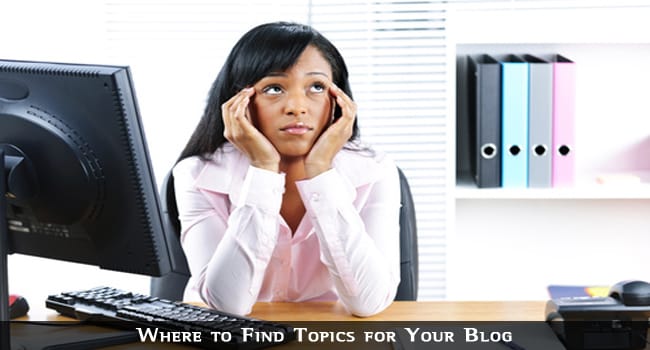 Before you know it, you find yourself writing about any topic that comes into your mind, even if you don't know much about it. You are brainstorming while you write, knowing you are going to delete a lot of it when you read it over.
The problem is that you can't just write a post for the sake of it: because your readers expect your next publication. You must offer genuine information that will interest your readers and also offer them practical value.
You virtually have to be omniscient; know everything about everything, even though that's an impossibility. So what do you do? You must find a source of information – in fact several sources that provide you with suitable topics in your niche. Not only do you need topics, but you need a source of issues that people are talking about or that concern them.
What's new! What's the buzz! What's the current hot topic! What problems are people facing that you can help them with!
Here are a few suggestions for sources of such information, both online and offline. First the online sources you can research on your computer or smartphone.
Analyze Your Blog Comments
Check over your own blog comments! Many bloggers read comments with interest, but then forget them as they focus on other things. Check your comments over the previous month or two and try to find a theme or topic that several people have commented upon. It might be a problem they have come across: for example, how to choose the best web host.
Maybe a reader has come with an interesting approach to a common problem, or a few people have asked the same question that you have to answer. Maybe your response to a question could be expressed as a full blog post rather than as an answer to an interesting comment.

There are many ways in which comments on your blog can be used as an idea for a post. Doing this offers the added benefit that your readers will feel a part of your blogging community and feel that their comments and opinions matter. This could be an important aspect of your blog, and one that not only gets you new readers, but also enables you to retain those you already have.
Check Out Relevant Forums
Most blogs are based on a specific niche or topic. If your blog is about blogging, current affairs or exposing scams there is almost sure to be forums comprising like-minded people who comment on various aspects of their subject. Such forums can be a rich source of topics for a blog.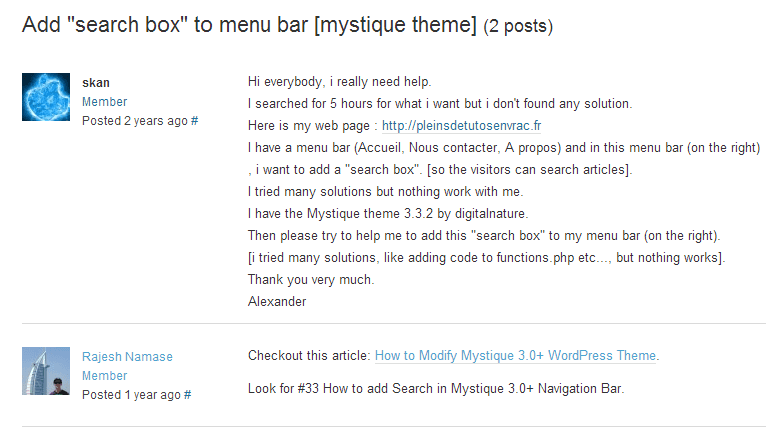 Some people use forums for a good rant, others to state their problems and yet others use them to help solve problems. Any of these can provide you with a good blog topic – in fact forums are often a good source of visitors to your blog if you become known as an expert problem-solver.
Facebook
If you are stuck for a source of topics for your blog, then Facebook can be a rich source of potential content. Join groups related to your niche and take note of what people are discussing – the topics, their concerns and comments.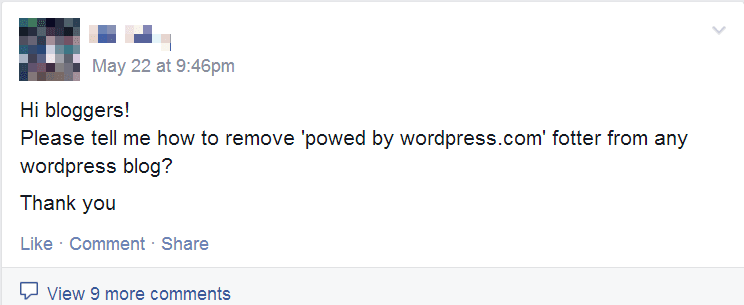 Facebook Groups, as opposed to personal Facebook accounts or business pages, tend to discuss a specific topic or niche. Members of the group talk about their own experiences, their problems and solutions to issues raised by others in the group. Some groups are open to the public and others are not.
Once you find a group you want to join, then go to it and click on 'Join Group' at the top right. If you see a group on the About page of a friend's Timeline, you can join it simply by clicking the 'Join 'link.
If the group is not 'open' then you may have to be invited by a member. Apply to join, then wait for your request to be approved. Friends who are members can add you to some private groups. Once you join, you can use their discussion topics as topics for your blog posts – as long as you don't just copy what group members are saying. Write everything you use in your own words.
Twitter
People tend to tweet their first thoughts on an issue, then perhaps repent later. You can get to know what people are thinking, and what problems they genuinely have, by following 'Tweeps' or 'Twitterers' (whatever you refer to them as being!)
You can find tweeps in your own niche by using #hashtags or Twitter's search tool, and organize those that seem interested in your niche into lists. By following them, you can get a handle on what they are tweeting about, what issues they have and get a load of good ideas for blog posts.
Reddit
Register for Reddit, which is a repository for interesting publications that people have recently read. They can be published articles, news stories or even blogs and interesting websites that relate to your blog.
Reddit and other social bookmarking sites provide a search box to enable you to find published information relevant to you. StumbleUpon and Digg are others – search for 'social bookmarking sites' on Google or your favorite search engine to find more of these.
Google Trends
One of most useful online resources to find what people are currently buzzing about is Google Trends. This service provides you with the most searches for any topic of your choice. You can analyze, not only the keywords people are using to find information on your topic, but also the most popular type of information they are looking for.
If this isn't a great site to find topics for your blog then what is! Using your preferred search engine, go to the Google Trends site and enter the most appropriate keyword for the information you are seeking. The search result provides you with the important information that can offer you lots of ideas for topical blog posts including the keywords most used to reach a particular topic.
Google Alerts
Another great Google tool is Google Alerts. Go to the Google Alerts web page and you can set up alerts on your stated search term/keyword to be delivered to your email Inbox. Whenever there is new breaking news on your selected topic, it will be delivered to by email. It's like receiving RSS feed, only more targeted and by email.
Yahoo Answers, Quora and Similar Sites
Yahoo Answers is an excellent source of topics for your blog. People with problems and questions go to websites such as Yahoo Answers, Quora.com, Ask.com and Answers.com for solutions.
It should be made clear that the answers provided are not necessarily qualified or correct, although anybody disagreeing with a specific answer can qualify it. The point here is that you can find what issues people have in your niche and you can use these as topics for your blog.
Interviews With the Expert
Once your blog has a reasonable readership, ask an expert in the field to give you an interview. This can be by telephone or online via Skype if they do not live locally. You can ask them any number of questions that your blog readers would be interested in. If you are also known in your field then you could come to a reciprocal arrangement for monthly interviews – or even an occasional online Q&A webinar. There are many webinar applications available that are easy and inexpensive to use.
Support FAQs
This is source of information that many people never think of using. The Support sites of most software, service and application providers include an 'expert guide' or 'Common FAQs' directory that you can use for great blog content. These sites tend to include the most common issues people have that they can resolve themselves without bothering the support staff.
You can use the content such web pages to give you for ideas for blog topics. In fact, if you take Google Webmaster Tools, this is one massive support site offering very useful information on every single tool available to members. The same is true for Google Analytics. Look for similar sites operated by other companies and you will have a huge library of information that you can use as topics for your blog.
Check Your Competition
The final way to use online sources for topics for your blog is a primary rule for any form of business, online or offline: Check Your Competition! Every successful business in the world does this. Visit competing blogs in your niche and find out what they are writing about. Check the number of comments for each post – the more comments, then the more popular or controversial the post.
Controversy sells, as any good media mogul knows. You will lose nothing but perhaps gain a great deal by hanging onto the coat-tails of apparently successful blogs. Don't copy them, but follow their trend and comment on what they comment. This is particularly true for new bloggers trying to make their own mark in their niche.
Even the largest and most successful companies worldwide spend a lot of money on analyzing what their competitors are doing and how to copy their most successful campaigns. There is nothing wrong with this – in fact it is a very important aspect of professional business, including blogging.
These are the most important online sources of topics for your blog. There might be more that we have not mentioned, but once you are using these then you will be in a position to find those others for yourself. Now for some offline sources.
Magazines and Newspapers
Magazines can give you lots of ideas for blog posts, particularly if you subscribe to those in your niche. Not everybody communicates online – in fact relatively few people present problems and issues online compared to those doing so by conventional offline means. This will likely swing the other way in the future – but not yet!
So don't ignore paper magazines and newspapers. Check out the more popular magazines that cater for your niche or blog topic, and also the daily and weekly newspapers if they are relevant to you. Competitors who only search online for their information will often miss what is available offline.
Lots of readers will write to the letters pages of magazines who would not do so online. It's easier to write to a newspaper than to find an online page where they can also express their opinions or complaints. Scan the letters pages and readers 'problem' pages and may find topics that people are genuinely concerned about or interested in.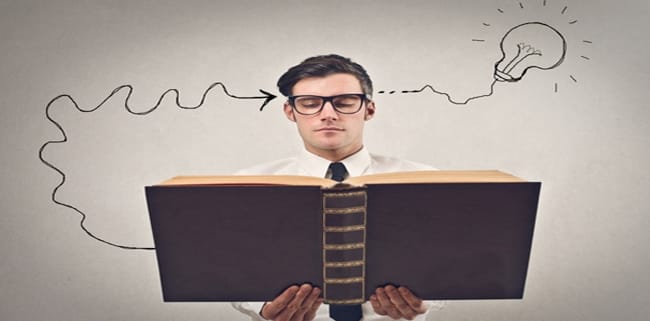 Newspapers are also useful to you if your blog deals with current affairs and world events, the world of entertainment or even technology. A physical paper magazine is usually easier for most people to read – how many take their laptop to read in the rest room/toilet/washroom – whatever you call it?
TV and Radio Sources
Finally, the obvious offline sources of blog posts. Radio and TV programs can give you some great ideas for blog content if your niche is relevant to world news and entertainment. In fact, many local stations offer inexpensive advertising that you can use to promote your blog – but that is another topic.
Your objective when watching TV or listening to radio programs is to identify anything interesting you can write about. To be truthful, although bloggers are inspired by TV programs, adverts and radio, this tends to come about by accident rather than design. It is easier to find interesting topics in newspapers and magazines that over the airwaves.
Where to Find Topics for Your Blog: Conclusion
If you are having difficulties in finding where to find topics for your blog, then you are not working hard enough. They are all around you, both online and offline. Naturally, your niche or blog focus has a lot of relevance as to how easy it will be to find suitable topics, but you have a massive amount of information available to you online.
It's knowing your topic and knowing where such information is to be found that is important. Quite frankly, all you really have to do is to visit places where people talk to each other about your subject and their problems.
Forums, blog comments, support site FAQs, Software instruction sites, eBooks and any form of website involving public input are rich sources of topics for a blog. Open your eyes, look around your internet space, and you will see them for yourself. Even writing about how to do this makes a great blog post – the one you have just finished reading!