Smart TVs usually come with many streaming apps like Disney+, Netflix, YouTube, etc., so why do you need a Fire Stick with a smart TV to stream content?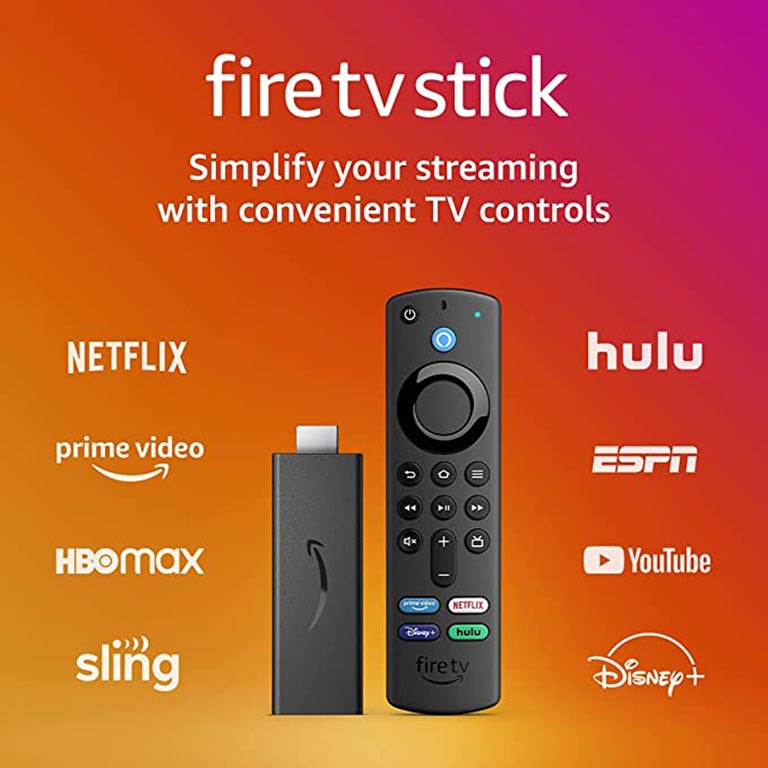 Although your smart TV is equipped with a plethora of gaming, video, and music streaming apps, it fails to deliver optimal performance and speed compared to other streaming devices like the Amazon Fire Stick.
Do You Need a Fire Stick With a Smart TV?
Being a smart TV owner may not necessarily mean you need a Fire TV Stick. However, with a Fire Stick, you have various advantages, like streaming more content, easily managing and navigating to the menu, downloading helpful updates, decreasing the loading time, and keeping the apps of your choice.
Having a smart TV is not enough to stream your favorite shows and movies. Getting a streaming device, such as a Fire Stick, will help you a lot with streaming content and will make your journey to accessing content easier and faster!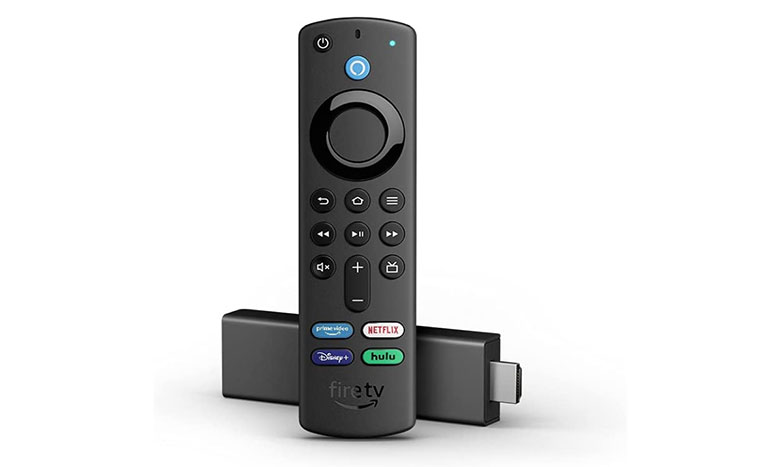 What Exactly Is FireStick and How Does It Work?
Fire Stick is a plug-and-play streaming device that allows you to access various paid and free movies and TV shows, everything within a unique and single interface.
It's a device for all your family's entertainment needs. FireStick is more like an iPhone, where you can access all the movie and TV applications out there and select the ones you want to keep.
Moreover, it allows you to organize the apps according to your choice, and you can set them up easily.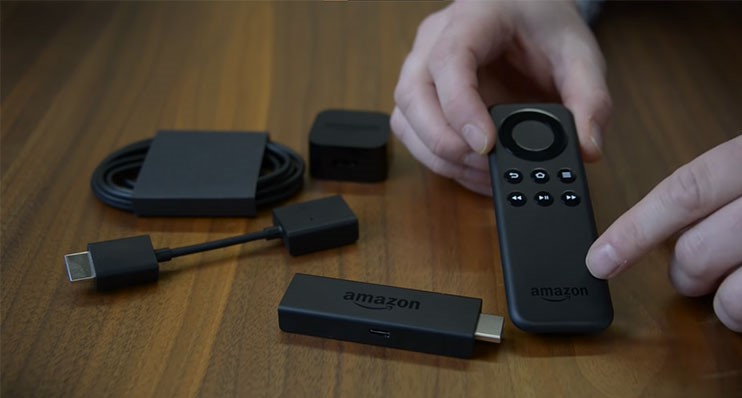 What Can a Fire Stick Do for Your TV?
A smart TV comes with a limited set of pre-installed apps, and its processor restricts its ability to perform tasks quicker and smoother. So, if a user wants to access Netflix and watch their favorite show, they would have to wait a long time to stream the content.
Sometimes, the apps fail to load, and users can't do anything except wait for them to work normally again!
Fire Stick has a better processor, an excellent user interface, the ability to connect to games and various streaming platforms, faster response time, and sharing capabilities.
As a result, FireStick will always continue to outshine smart TVs in almost every possible way!
So, having a streaming device like a Fire Stick would only bring life to your TV. You can access content quickly and smoothly with its better functionality and performance.
Products

Fire TV Stick Lite

Fire TV Stick With Alexa Voice Remote

Fire TV Stick 4K Streaming Device

Fire TV Stick 4K Max Streaming Device

Best For

Essential streaming with live TV

HD streaming with Convenient TV controls

4K Cinematic streaming with Dolby Vision

Ultimate 4K streaming

Features

> Play videos up to 1080p HDR and 60 frames per second
> Support for all mainstreaming apps  

> Play Full HD videos with support for HDR 10+
> Support for Dolby Atmos surround sound
> Operate using your voice
> Live TV and endless entertainment

> Home theater audio with Dolby Atmos
> Stream 4K videos
> Support for HDR10+
> Access to a plethora of applications  

> Use live view picture-in-picture
> Watch millions of shows and movies for free
> Play 4K HDR video  

Memory and Storage

1 GB, 8 GB

1 GB, 8 GB

1.5 GB, 8 GB

2 GB, 8 GB

Pros

> User friendly
> Runs smoothly
> Low-cost HD streaming

> 50% more potent than the previous version
> HDR support
> More control via Alexa

> Wi-Fi 6 compatible
> More control via Alexa
> HDR supported
> Easy to navigate

> Support for Dolby Vision, HDR, HDR 10+
> Wi-Fi 6 Support

Cons

> Excessive Amazon Prime advertisement
> No support for 4K quality

> Sometimes require an external power source to run Google Play Movies & TV

> It needs a manual electrical power outlet to work

> Sponsored ads
> Low-resolution home screen previews
> The search function needs improvement

Expert Ratings

9.4

9.5

9.6

9.6

Price
Why Do You Need an Amazon Fire Stick With a Smart TV?
Many people search a lot about "why do I need a Fire Stick with a smart TV," but they don't find the right answer. Here are some reasons to buy a FireStick:
1. Faster Content Speed
Most smart TVs don't have strong processors, so they fail to run streaming apps like Disney+ and Netflix without any lags.
On the other hand, a Fire Stick allows you to download or stream content quicker when compared to a smart TV. The device's firmware helps the internet connection work faster to deliver content seamlessly.
Moreover, it maintains the speed of your smart TV during the installation of OS updates.
2. Better User Experience
Most TV manufacturers try to build a customized user interface so users can easily stream apps like Netflix or Amazon Prime. But the so-called smart features were seen as add-ons rather than creating an interactive user interface.
With a Fire Stick, it's more than just streaming. The interactive design and easy-to-use interface make it simple for users to rearrange, organize, and customize the TV interface according to their choices.
It gives you control over a few things:
Changing themes
Setting your personal photos as screensavers
Controlling the TV's contrast, brightness, and hue
Keeping the apps of your choice
Setting up a turn-off timer
If you're using the Amazon Fire Stick for longer, it might display some of your memories on the screen.
3. More Content
The way we watch TV has dramatically shifted from a foundation purely built on cable to one built on various streaming services.
The demand for accessing more content increased exponentially after the success of Disney+, Netflix, Hulu, and Amazon Prime.
That's where smart TVs come into the business. Most TV manufacturers wanted to tie up with the major streaming applications to build the apps directly into their televisions.
Well, it's a great thing to do, but these television brands compete with other brands to get the deal done with almost every streaming service to put the apps on their smart TVs.
In other words, not all smart TVs have all streaming applications.
That's where the Fire TV Stick steps in.
It's the market leader in terms of streaming services because of its massive user base. So, almost every streaming application like Hulu, Netflix, Disney+, and others wants to be a part of this platform.
Therefore, the Fire TV Stick offers access to a plethora of streaming apps all in one place. So, if you've subscribed to your favorite streaming service, you can probably access it with the Fire TV Stick.
4. Versatile Remote Control
We are all well aware of our smart TV's remote, which usually comes with more than 50 buttons. Most of the time, it is really confusing to operate.
On the other hand, FireStick's remote usually has no more than 20 buttons, each one serving a purpose.
The remote also has various quick launch buttons for numerous streaming applications like Amazon Prime, Disney+, Netflix, and Hulu. You get access to those applications with a single touch of a button. Not bad.
Moreover, it allows you to keep your favorite applications at the top and provides access to rearrange the home page apps.
In addition, if you do not have access to the Fire Stick remote, no worries. You can operate it from your phone using the Fire Stick remote application.
5. Easy App Management
The major problem with a smart TV is that it doesn't allow you to remove useless and annoying streaming apps.
The manufacturer is bound to include these apps in the TV's interface because of the contract, and there's nothing you can do about it.
Well, this isn't the case with the FireStick, as you have full authority over the apps you're about to keep.
If you don't want to use the app, just delete it.
If you can't find the streaming app you've got a subscription to, no problem; just download it from the app store and keep it in the section of your favorite apps.
That's how easy it is to operate the Fire TV Stick.
6. Frequent Software Updates
Software is constantly evolving, hopefully for the better. You'll receive more frequent updates on a FireStick compared to a smart TV.
New changes, fixes, and features implemented through the latest release keep the device stable and improve its functionality.
7. Portable
Suppose you're going on a trip and planning to watch your favorite movies or shows in the hotel room. Well, packing up the smart TV might not be worth it.
However, you can take the Fire Stick with you wherever you go. It's a small plug-and-play device that you can keep in your purse, backpack, or pocket, as it only weighs around 55 grams.
Moreover, you don't even need to remember your login credentials. You just have to stick it to a TV and need a stable internet connection to stream thousands of movies and shows.
8. Great Functionality With Smart Home Assistants
Giving commands to a smart TV manually from a remote is a thing of the past.
With the Fire TV Stick, you can operate your smart TV hassle-free! You just need to pair your FireStick or smart TV to your Google Home or Alexa to give commands like:
Asking it to play a particular movie or show
Adjusting the volume
Turning the smart TV on and off
Asking it to change the channel for you
Fast-forwarding or rewinding any content
Switching inputs
Setting reminders for your favorite programs
The Benefits and Drawbacks of Using a Fire Stick
| | |
| --- | --- |
| Benefits | Drawbacks |
| You can link your Amazon Prime account to stream the original Prime productions and other available content | Sometimes it displays annoying ads |
| Better streaming experience with personalized user interface and versatile remote control | No unique streaming features, as users need to sign-up for other services |
| You can watch everything by joining the Jailbreak program | Fire Stick is not compatible with every device out there |
Related Reading: Fire TV Stick Connected with Problems Error (Try This Fix First!)
Do You Need a Smart TV to Use a Firestick?
Firestick usually works on both non-smart and smart TVs. All you need is an HDMI port and a stable internet connection. But, sometimes, you may run into issues if your non-smart TV doesn't have HDMI or USB ports.
However, it's not a big issue, as you can use an HDMI to Component or HDMI to Composite converter and then use the Fire Stick on your TV.
How Do I Set Up a Fire Stick?
Now that you know the answer to "Can you use a Fire Stick on a smart TV?," it's time to set up the Fire Stick.
Items Included in the Box
Fire Stick
Alexa voice remote
Power adapter
USB cable
HDMI extender cable
2 x AAA batteries
Quick start guide
However, some items may vary depending on the version you bought.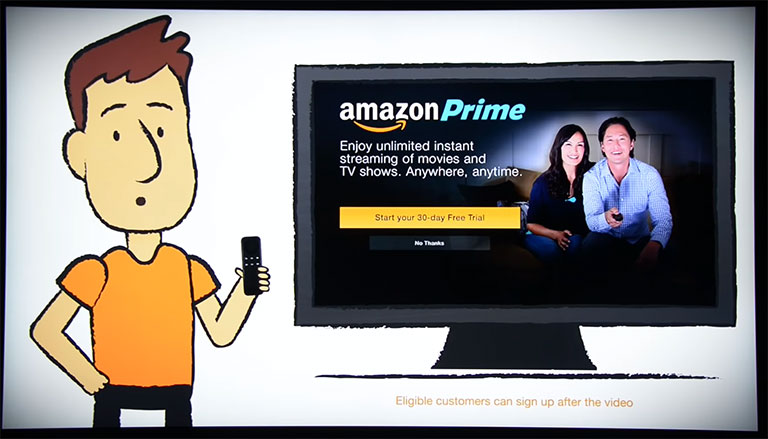 Fire TV Stick Standard Setup Process
Insert the batteries into the Fire Stick remote.
Take your Fire Stick and USB cable. Insert the cable's micro USB end into the Fire Stick and the other end into any USB port on your TV. It's only to give power to the Fire Stick.
If you don't have any USB ports on your TV, simply insert the cable into the power adapter and plug the adapter into the electrical outlet.
Now, plug the Fire Stick into one of the TV's HDMI ports.
Take your TV remote and press the Input or Source button on it.
You'll see different input options. Select the HDMI port where you connected the device.
Take your Fire Stick remote and pair it with your TV by pressing the Home button for 10 seconds.
Once paired, follow the on-screen instructions to set up the Fire TV Stick.
That's all. Your Fire Stick has been successfully connected to your smart TV.
Do I Need a Fire Stick With My Samsung Smart TV?
Samsung smart TVs don't have support for a lot of apps. In addition, you will not even find YouTube in their App Store.
So, getting a Fire Stick would solve all your problems, as the device is portable, easy to use, and offers a lot of other features.
Who Shouldn't Consider Buying a Fire Stick?
In some cases, buying a Fire TV Stick would not help.
If you're using your TV to watch cable
Not having a subscription to any other streaming apps available
Not having access to a strong and stable internet connection
Moreover, if you play games on consoles like the PlayStation or Xbox, then you might already have access to various streaming apps.
So, before thinking of getting a Fire TV Stick, first explore the various available options.
You can also consider buying a smart TV with a built-in Fire TV Stick. It would be a great choice to save your money and time!
Several companies, like Toshiba and Insignia, have chosen this route to manufacture smart TVs.
Frequently Asked Questions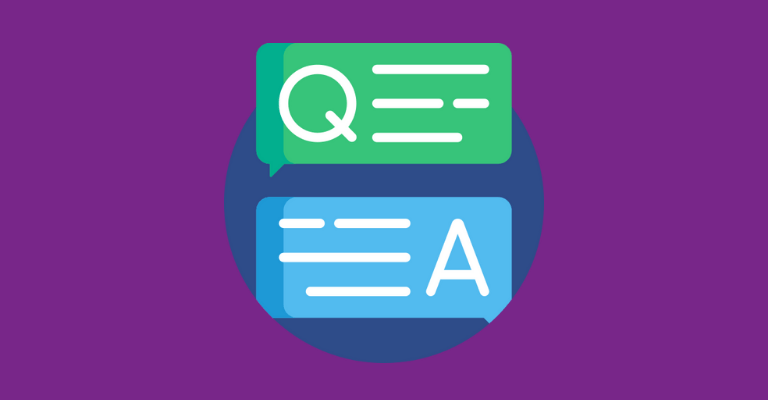 Do I Need a Streaming Device if I Have a Smart TV?
Smart TVs typically provide a lagging experience that frustrates users. On the other hand, a streaming device improves the overall watching experience by providing higher-quality content at faster speeds.
With a streaming device, you get access to thousands of shows and movies, and users can also keep or remove the apps according to their preferences.
How Does a FireStick Work With a Smart TV?
The Fire Stick is a plug-and-play device that needs to be connected to one of your TV's HDMI or USB ports. After a successful connection, pair it with your Fire Stick remote and connect it to your home Wi-Fi. That's all it needs to work with your smart TV.
What Is the Difference Between a Fire TV and Smart TV?
The Fire TV Stick needs a stable internet connection and connectivity with the HDMI port to function. Plus, you get a plethora of options for streaming apps to watch content. On the other hand, you can stream offline and online content on a smart TV via a cable or internet connection.
What Is the Point of a Fire Stick?
The Fire Stick elevates the user interface of a smart TV by allowing users to access more content with greater control. Moreover, users can choose among different Fire TV Stick models with Alexa built-in for voice control to stream content seamlessly.
The Bottom Line
So, do you need an Amazon Fire Stick with a smart TV? Probably yes, because it has a lot to offer:
Faster content speed
Better user experience
More content in one place
Versatile remote control
Keep apps of your choice
Receive frequent updates
Compact and portable
The Fire Stick improves the streaming experience by allowing users to customize everything, even the screensavers.
However, you might not need a Fire Stick if you already have a gaming console like the PlayStation or Xbox or want to watch cable on your smart TV. These consoles already have built-in streaming interfaces to deliver optimal performance.
If you've any queries related to the Amazon Fire Stick, feel free to share your valuable thoughts in the comments below!