Living in a city can be very beneficial. You get easy access to a lot of things. However, city life can also be dangerous, especially for a kid. Kidnappers and robbers can easily kidnap kids or rob their personal belongings.
Parents often look for ways to track a cell phone location for free to keep their kids safe from horrible incidents. Wondershare FamiSafe is the perfect app for every parent who wants to look out for their kids by tracking them. Read the article to learn more about parental control and child tracking.
Part 1: Can I Track Cell Phone Locations? Is It Legal?
It has always been a question mark whether you can track locations or not. Let us assure you that it's completely legal to track locations as long as you're not doing it for the wrong reasons. The government has located many criminals over time by tracking their locations and other activities on their phones. This way, tracking locations, and other suspicious activities can help catch criminals.
Being a parent, it is your duty to save your kids from any harm that might come their way. Kids are too young to know what is right for them and which decision is wrong. To keep your kids safe, you need to know where they are all the time which is why a parental control and tracking app is a must-have for you. There is nothing wrong with looking after your kids, and in this fast-moving world, only a location tracker can help you keep an eye on your kids.
Looking after the kids is the duty of every parent. This way, they can stay aware of where they are and what kind of people they are friends with. Wondershare FamiSafe offers smooth location tracking. You can easily look at your child's location history even if you haven't been watching them the whole day.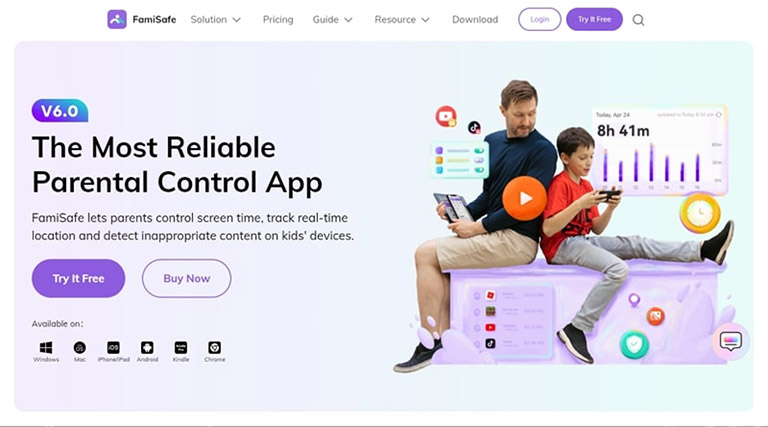 Besides the basic location tracking, FamiSafe offers many safety features to monitor the kids. You can see how much time your kid spends on their phone and look at the apps they use most. Adding restrictions on apps and setting screen time limits will keep them focused on their studies. You can also look at their phone activity, get driving reports and check their browsing history anytime.
Below are the three features of FamiSafe that many parents use for tracking their kid's location. Take a look at them to keep track of your kids:
1. Live Location
FamiSafe provides the accurate live location of the kids. You can look where they are at any time and take immediate action if you find them in a suspicious location. The kids will also avoid going anywhere wrong when they know that their parents are watching them. The live location instantly shows you the whereabouts of your kid.
2. Location History
You cannot keep the phone in your hands all the time. Here the location history of your kid will tell you about their day. You don't have to ask your kids where they spent their day when FamiSafe provides accurate location history. Looking at the history of your kid's location, you can also see where they spend most of their time.
3. Geofences
Geofences allow parents to have better control over their kid's whereabouts. By adding a geofence, you set a boundary for your kids, and if they cross that boundary before the set time, you will be immediately informed. You can take action if your kid has missed school or gone somewhere they were not supposed to go.
Part 3: How to Find the Real – Time Location of Your Kid With FamiSafe?
It only takes some time to set up FamiSafe; after that, you can easily access the real-time location of your kid. Look at the instructions below to get started on FamiSafe.
3.1 Setting Up Parent's Device
Step 1: Download the FamiSafe app on your Android or iOS device. Launch the app and look at the new features of the app carefully to get more knowledge about them. To start the process, tap on the "Start" button.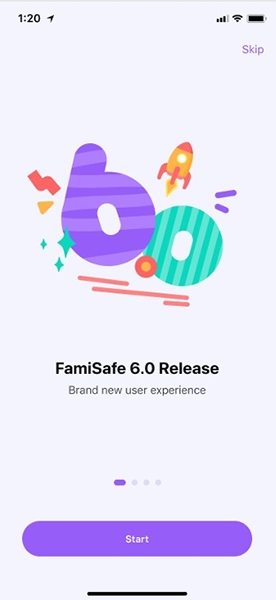 Step 2: Create an account on FamiSafe or continue using your Apple, Google, or Facebook ID. After logging in, continue as a parent, then you will be given a QR and a pairing code to connect your device with your kids.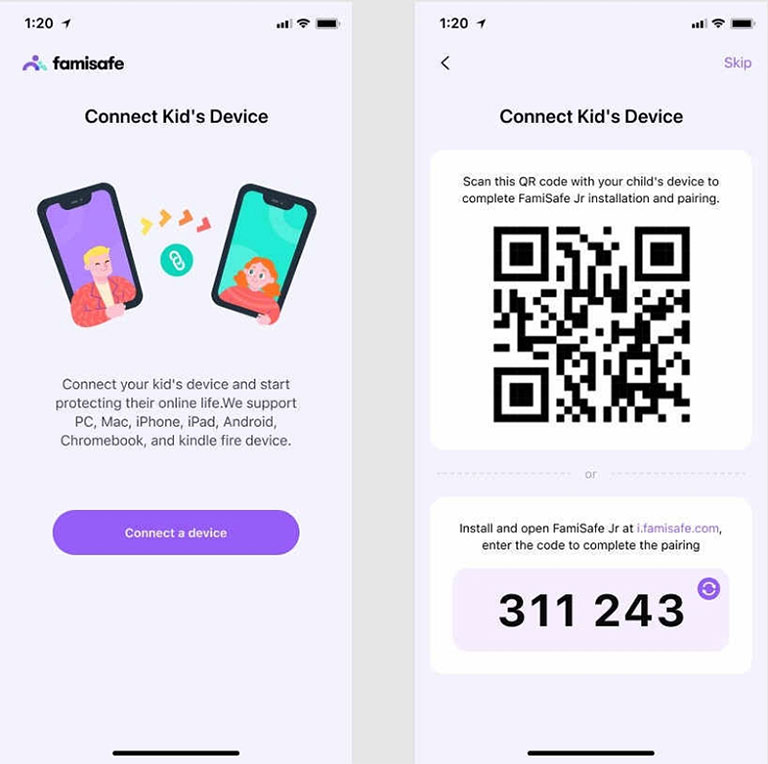 3.2 Connect Kid's Device With Your Device
Method 1: Using the QR Code
The new update of FamiSafe brings the easiest way to connect the parent's device with the kid's. Simply scan the QR code from your device to download the app and connect it with the kid's account automatically.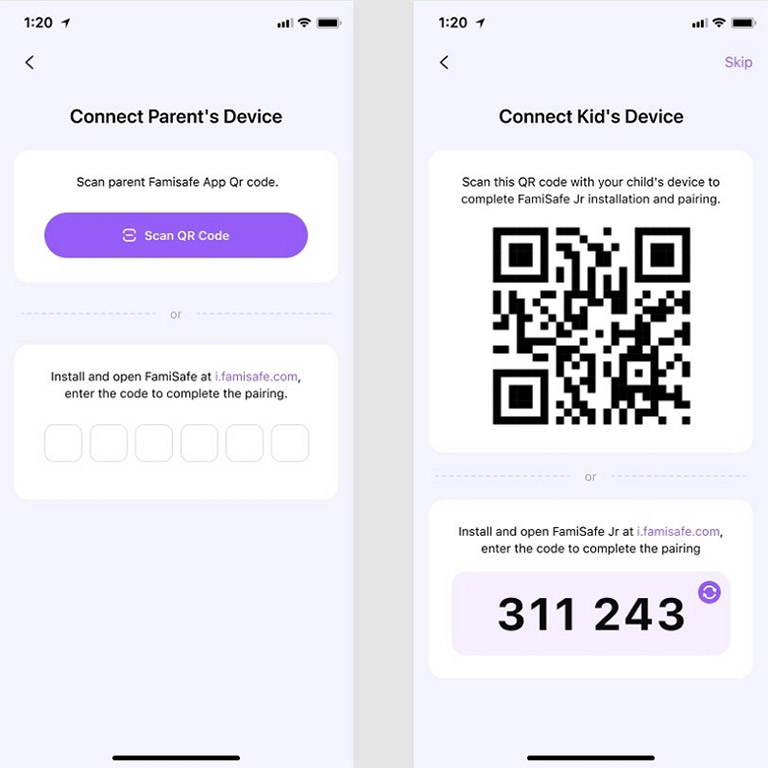 Method 2: Using the Pairing Code
You can also connect the kid's device with yours by using the pairing code. To do this, download the FamiSafe Jr app from the App Store or Play Store. Launch FamiSafe and click "Start" to add the pairing code you received on your device. After that, the kid's device will be successfully connected to your device.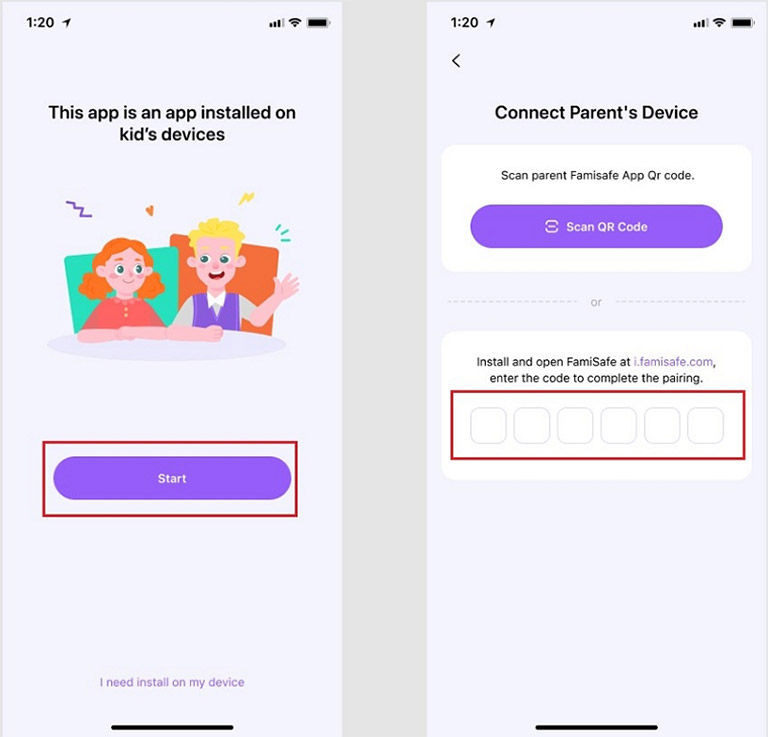 3.3 Grant Permissions on Kid's iOS Device
Step 1: Give accessibility permission to FamiSafe so it can always access your child's location. To activate accessibility, go to Settings, click on FamiSafe and activate its location access.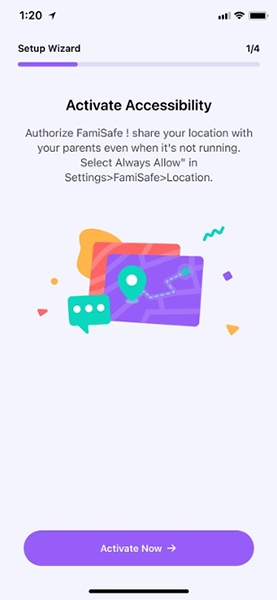 Step 2: Now go to FamiSafe and install its profile to give complete access to the app. After installing the profile, follow the app and give all the required permissions.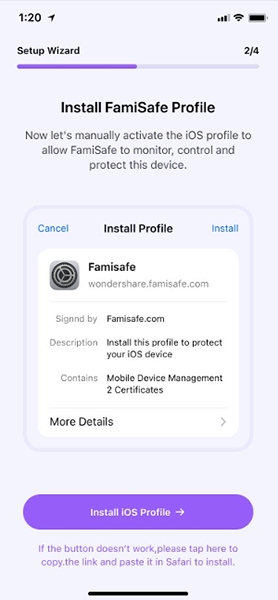 Step 3: Enable the FamiSafe content blocker to control what your kids watch on their phones. You need to go to the iPhone Settings and click on Safari. From here, select "Content Blockers" and enable it for FamiSafe.
3.4 Grant Permissions on Kid's Android Device
Step 1: Give the accessibility permission for easy access to all the functions. To block the apps and control kids' phone usage, activate the "Run in the Background" option.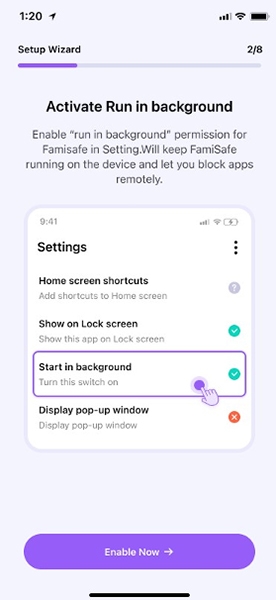 Step 2: Enable the "Display Over Other Apps." This will display FamiSafe whenever any of the apps are blocked and will change the behavior of the apps. After that, enable the app supervision to get the activity reports of your kid.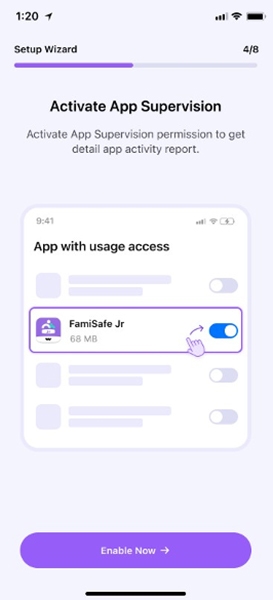 Step 3: Allow the app to access notifications to access all the messages and notifications that kids receive. Next, enable the device administration to allow you to set screen time and stop the kids from uninstalling the app.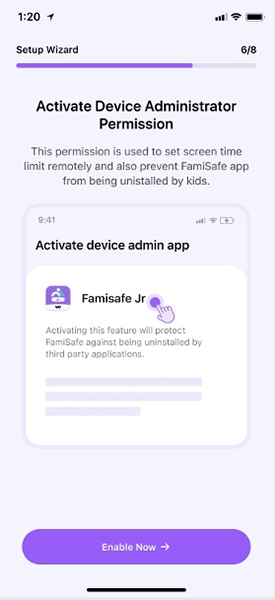 Step 4: Select "No Restrictions" on the battery-saving mode to keep the app running in the background, even if the phone is in battery-saving mode. Enable the running in the background by activating "Auto Start." Lastly, activate the location service to keep a check on your kid's location.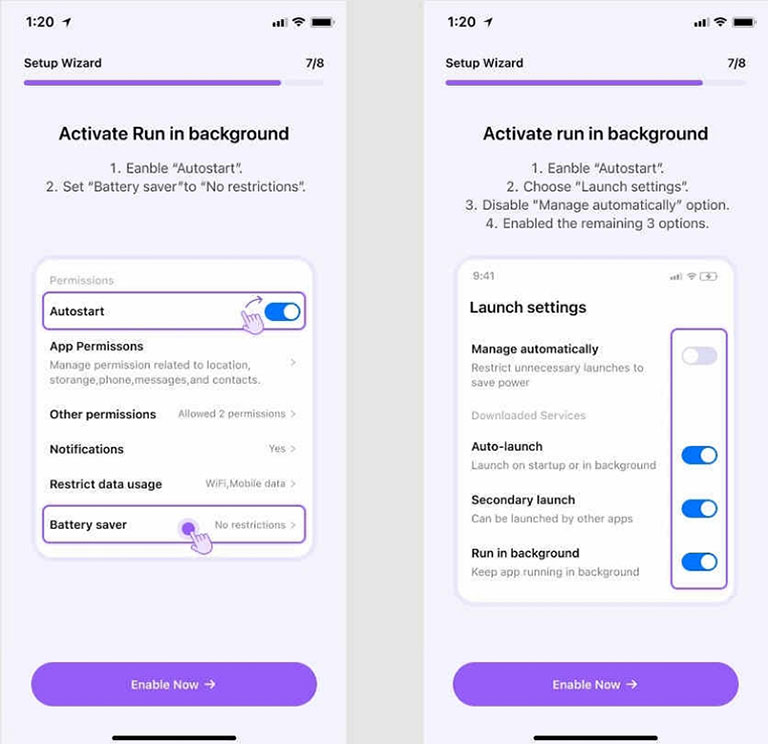 3.5 Start Tracking your Kid's Location
After setting up the kid's device successfully, you can now easily track your kid's real-time location and take action if they are found somewhere inappropriate.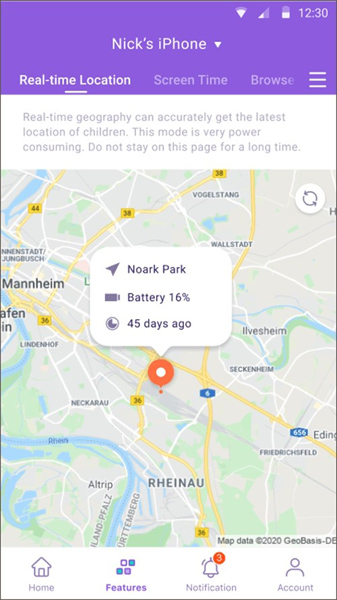 Conclusion
The parents of the new generation are a lot more worried about their kid's safety and the company they keep. It's impossible to go behind kids all the time and make sure that they are doing fine. The worry of leaving the kids unattended can haunt many parents.
Wondershare FamiSafe is the best solution for all the concerned parents out there. Try the wonderful parental control app to track every move your kid makes.