Samsung smartphones have taken the market by storm. Thanks to their top-of-the-line multitasking capabilities and expansive, crisp screens, they occupy a global smartphone market share of 21.8%.
However, these devices have their fair share of issues. Fortunately, the problems are relatively easy to fix. Continue reading to learn the most common Samsung smartphone problems and their solutions so you don't wonder how to fix Samsung smartphone the next time.
Overheating
Samsung smartphones tend to get overheated, a common problem reported by most users. It might be related to the battery's condition. Often, a weak and old battery may cause a device to overheat.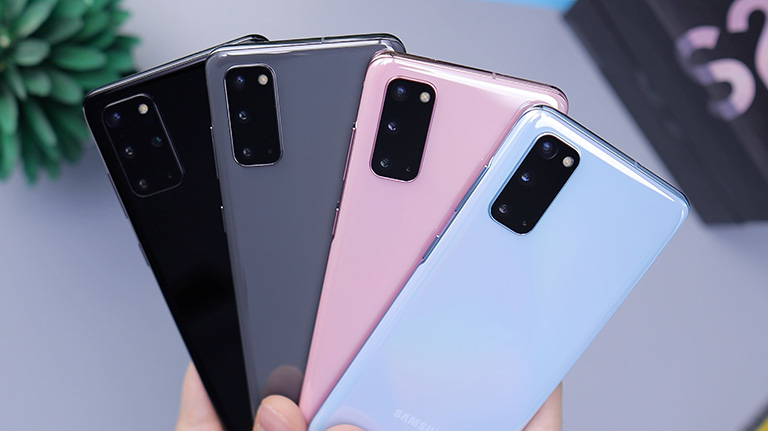 Besides the battery, the atmospheric temperature of the house might also impact the phone's temperature. For example, your phone may get heated during summer due to continuous use.
Another reason might be that you're using your phone while plugged in for charging. I've owned a Samsung phone for a while and I still can use it for long with just the battery. And that's because I practice not using it while charging.
Now, if the Samsung smartphone battery is unusually weak, especially after just buying it, the solution is to replace the battery. If not, you can try the following solutions:
Don't use your device when it plugged in for charging
Switch off mobile data when you are using your device
Don't expose your phone to direct sunlight
Use your phone at room temperature
If the problem continues, seek help from gadget experts.
Cannot Download Applications From Google Play Store
Samsung smartphone users frequently complain about the inability to download applications from the Google Play Store. The download may get stuck, and sometimes, it does not start.
There's no need to worry. It would be best if you made some minor changes in the Google Play Store settings. Navigate to Settings > click on Apps > open Google Play Store > clean cache > restart your phone. Then, try downloading the apps again.
If the problem continues, go to Settings > click Google Play Store > select Clean History.
Sometimes, failing to download apps could also be because of an unstable network connection. So I either restart my router and reconnect my Samsung phone, or switch to mobile data.
Not Connecting to the Wi-Fi Network
The inability to connect to a Wi-Fi network might be because of some disruption in the connectivity. The problem might not necessarily be related to the phone.
If your Samsung smartphone does not connect to the Wi-Fi network, enable the Airplane Mode and switch it off. Or try restarting the phone, and the problem should be solved.
As I mentioned above, you can also restart your router to refresh the internet connection and then reconnect your Samsung smartphone.
Quick Battery Drainage
Is your battery getting drained frequently? It is one of the common Samsung phone issues reported by users. You can enhance battery life by not setting a live wallpaper, switching off Bluetooth/Wi-Fi/GPS/ when not in use, minimizing screen brightness, switching on the Power Savings Mode, etc.
I usually avoid using a live wallpaper or screensaver because it definitely and unnecessarily uses power. I make sure to turn off the Location setting as well when I don't need it.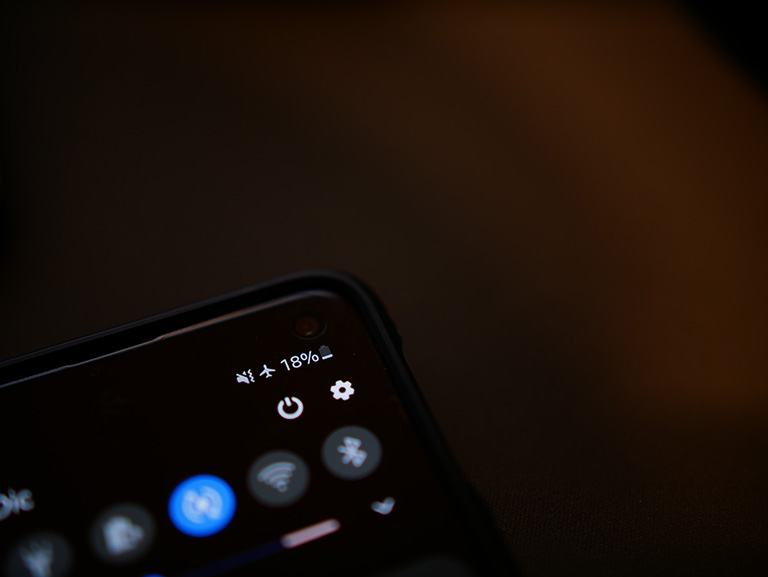 Also, you must check if the battery needs replacement.
The Screen Is Stuck
When using your phone, the screen might get stuck and stop responding. On the other hand, it might be due to the number of accumulated cache files in your phone.
Solve the issue by locking and unlocking your phone using the power button. Then, if your phone screen is still unresponsive, you can hold the power button for a few seconds and restart the phone.
If restarting your phone doesn't solve the problem, you can opt to factory reset your phone.
However, if the screen is cracked and that's why the screen is unresponsive, you need to visit the nearest service center. In addition, you may have to replace the screen.
Apps Force Close or Crash
Apps force closing and crashing is another common problem reported by Samsung smartphone users. The issue is mainly reported after the Android 11 update.
Although apps crashing or throwing up a Force Close error is reported mainly by Galaxy S10 owners, other Galaxy smartphones have also showcased this problem.
One of the solutions to this issue is resetting the app preferences. First, go to Settings > tap Apps and then tap the three dots in the top-right corner. Then, tap Reset App Preferences.
You can also try updating your phone to the latest Android version and see if the problem is fixed. Then, go to Settings > tap Software Update > tap Download and Install to check if there are any pending updates for your phone. If you find any pending updates, tap install now.
Ensuring you are on the latest Android System WebView is another fix for preventing apps from crashing. You can check whether you are running the latest version in Google Play Store. If not, you must update it and then restart your phone after the update is complete.
Updating the Android or app version is a known Samsung phone troubleshooting tip.
Missing data might be why apps crash, and if that's the case, you need to clear the app's data. Then, it will help to reset the app to a working state.
If a single application is causing problems, you can clear the app's data or try uninstalling it and then reinstalling it. First, go to Settings > click Apps. It would be best to find the specific apps and then tap them. Next, select Storage > tap Clear Data or Uninstall. You must not forget to clear the residual data that apps leave behind when they're uninstalled or removed.
Yes, I uninstall them then reinstall the app and log in again for it to have a fresh start. What I also do, especially if it's a popular app, is check their official page and see if they have any announcements about the app having issues. It's possible you're not the only one experiencing the error.
Trouble With Fingerprint Reader
S10 users particularly report problems with the fingerprint reader. However, the fingerprint reader problems may turn your life upside down if you use any Samsung smartphone with this feature.
Most users are getting an error message asking them to try and press harder on the fingerprint reader. However, this only works approximately 20% of the time.
There's no quick fix for this issue. Updates address problems with the fingerprint reader, so you must ensure your phone is updated to the latest Android version. If you still experience problems, remove the screen protector and see if the issue is resolved.
Another fix is scanning different fingers and finding out which works the best. Users have even reported success with full thumbprints. You must ensure to place your thumb on the center of the sensor. Don't try scanning it from the side.
Alternatively, you can untick the screen sensitivity button, which you'll find by going to Settings > tapping Display > tapping Touch Sensitivity Switch.
If the problem persists, you may want to reach out to the technicians at the nearest service center. If the phone is new, return it to the manufacturer and request a replacement or repair.
The Bottom Line
These are some Samsung gadgets problems and solutions. You don't need to feel overwhelmed the next time your phone acts strangely.